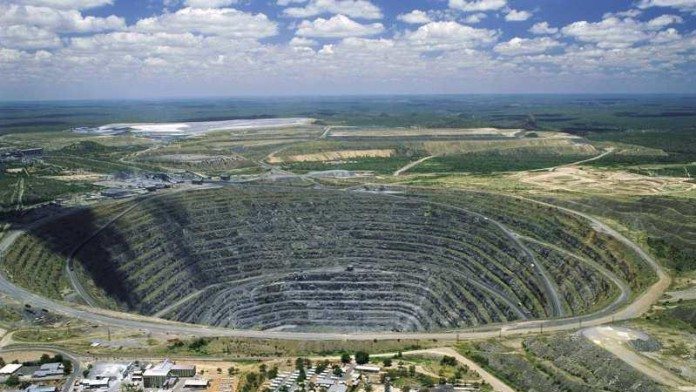 MINING companies that arrived in the Democratic Republic of Congo (DRC) for month-long talks regarding implementation of newly promulgated mining code say they will target the recognition of 10-year stability clauses contained in the previous code.
Companies including Randgold Resources and Glencore said the stability clauses are contained in the old code of 2002. They pointed to Article 276 of that code which "… provided for 10 years of stability after changes are made to the mining code, and formed the basis of many investment decisions in DRC".
"This period of stability resulted in over $10bn in direct investments by the mining industry which created over 20,000 full time jobs in the DRC," they said. The negotiations are waiting on an appointment with mines minister, Martin Kabwelulu and were due to start on March 14. An earlier meeting between senior mining management and Joseph Kabila, the DRC's president, started a day late on March 7.
In that meeting, it was made clear to the mining firms that changes to the mining code had been passed into law by the country's parliament. The miners had been hoping Kabila would intervene and not sign the document into law. However, Kabila agreed that certain concerns raised by the miners would be resolved "… through transitional arrangements, mining regulations and agreements and guarantees".
As a result, legal and technical teams from the mining firms had submitted a matrix of the industry's issues as well as proposals. In their meeting with Kabila, the mining firms confirmed "… their willingness to negotiate additional royalties and changes to other taxes as part of this process", they said.
One of the code changes is that royalties on cobalt, which is a vital component in electric car batteries, increase fivefold to 10%. There is also a requirement for increased ownership by the state in the mines.
In a related development, Randgold Resources' and AngloGold Ashanti's Kibali mine, Glencore's Mutanda Mine and Kamoto Copper Company, the Kamoa-Kakula mine, MMG's Kinsevere mine and CMOC's Tenke Fungurume mine have resigned from the FEC.
The FEC is the Congolese Chamber of Commerce which the mines said no longer ".. adequately represented their interests". The mines resigning from the FEC account for 85% of the DRC's copper, cobalt and gold production.