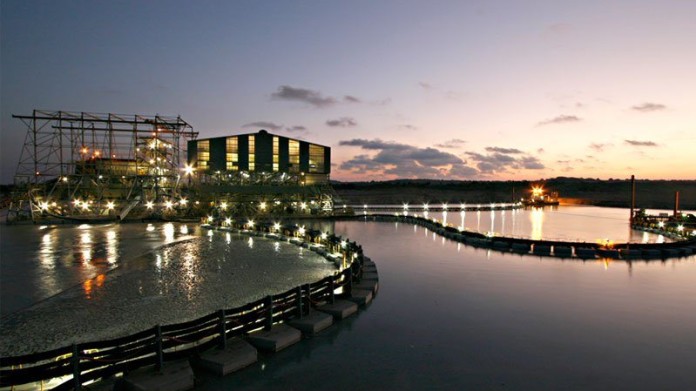 MINERAL sands mining company, Kenmare Resources, said it was in discussions with lenders to release shares into the market in order to improve liquidity and boost the firm's valuation which has flagged since a restructuring two years ago.
In 2016, Kenmare almost ran aground, but was saved through a $275m recapitalisation. Of this amount, $100m was from a new cornerstone shareholder, State General Reserve Fund, a sovereign wealth fund based in Oman. The capital raise, which was secured with shares, reduced net debt, padded out cash, and kept the company in business.
Michael Carvill, MD of Kenmare Resources, said today however that the lack of liquidity and a share hangover stemming from a concern that lenders would eventually release large blocks of shares, was stopping investors from participating in the firm's recovery.
Kenmare today swung into a full year taxed profit of $19m – its first in years – largely owing to much improved market prices for ilemnite and zircon, minerals the company mines from its Moma deposit in northern Mozambique. The combination of these factors enabled the company to reduce net debt to $34m, a decline of $11m as of December 31.
Carvill said discussions with lenders were a priority for the company. "We have seen that the titanium market has recovered strongly; we have done good things in terms of the operations which are stronger and operating at a lower cost point," said Carvill in a presentation to investors. "That should float through in the share price," he said.
"We perceive there are two conjoined issues: one is the perception there are unnatural holders in the lenders who got their shares as part of retructuring process and who most people perceive will either sell, or else cause distrurbance in the market.
"Both of those are factors which cause uncertainty and reduce people's propensity to invest in Kenmare. Also, shares are locked up with lenders and with the restructuring the [shareholder] base became more concentrated and liquidity is lower," he said, adding that these issues were "… very troubling" as the firm's job was "… to improve shareholder wealth".
"So while things are improving on site, it is not coming through in stock value. We are working hard with the lenders to sell shares in a controlled fashion … and spread the shares so increase liquidity," he said.
Shares in Kenmare eased about 2.5% on the London Stock Exchange today whilst on a 12-month basis they are 15.5% lower valuing the firm at £273m notwithstanding the improved market conditions for mineral sands. Titanium is used in the pigment business in industrial products, such as paint, and even in food production.
Commenting on prospects, Carvill said the elevated prices for ilmenite and zircon were likely to continue through 2018 although he was hopeful of avoiding a price spike which would incentivise buyers to seek mineral substitution.
"Received prices are expected to average at higher levels in 2018, supported by continued demand growth and a reduction of low quality ilmenite supplied from stockpiles," the company said.