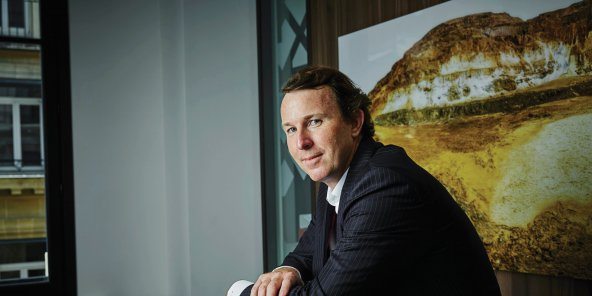 ENDEAVOUR Mining guided to gold production of 620,000 to 720,000 ounces for its current financial year which could be as much as 8.6% higher year-on-year depending on whether the group sells its Tabakoto mine in western Mali.
Sébastien de Montessus, president and CEO of the Toronto-listed West African gold development firm, said the group would continue its active portfolio management in 2018. Having absorbed a $66m impairment on Tabakoto, as well as a loss on the sale of Nzema, the 116,000 oz/year Ghana mine in 2017, a decision would be made mid-year on whether Tabakoto should remain in the group's portfolio.
Selling the mine would see the loss of 144,000 oz in gold production, although at a very high all-in sustaining cost (AISC) of $1,148/oz. This compares to a group average in 2017  of $869/oz, down $17/oz year-on-year. However, that production and Nzema output would be replaced by the ramp-up of Houndé, a mine in Burkina Faso which produces its gold at an AISC of $335/oz in the fourth quarter (on the back of 66,000 oz of gold production).
For the year, Houndé is expected to produce 250,000 to 260,000 oz in 2018 at an AISC of between $580 and $630/oz taking Endeavour's total guided AISC for 2018 to between $840 to $890/oz.
In addition to lower AISC through portfolio adjustment, and the full commissioning of Houndé, the 2018 financial year would also feature intensive capital spending on greenfields exploration. Endeavour Mining's aim is to rely less on relatively costly ounce replacement and growth through acquisition in favour of resource discovery.
The exploration budget was consequently put at between $40 and $45m of which about 40% would be dedicated to greenfield opportunities, the company said. "Our aggressive exploration efforts will also continue as we aim to develop more greenfield projects to secure our longer-term growth pipeline," said De Montessus in a statement to the firm's fourth quarter and full-year results announcement.
The group reported adjusted net attributable earnings of $66m for the 2017 financial year, a decline of 33% on the $99m achieved in the 2016 financial year. Adjusted share earnings were 45% lower year-on-year at $1,23/share.
De Montessus will be mindful of the twin effects of an erosion in the firm's earnings before interest, tax, depreciation and amortisation (EBITDA) margin during the year – down to a margin of 31% from 38% previously – and the increase in net debt which, as of December 31, stood at $232m compared to $23m at the close of the 2016 financial year.
Cost control will, therefore, account for much of Endeavour's performance. "Importantly, we were able to significantly increase our operating cash flow with the start-up of our flagship Houndé mine in the fourth quarter, which we commissioned ahead of schedule and under budget," said De Montessus.
Looking further afield, Endeavour would also continue transferring its Ity mine to carbon-in-leach processing of gold-bearing ore compared to the current heap leach process which is more costly. The CIL plant is due in 2019.
There are also plans to complete a feasibility study into Kalana by the end of the year with an improved resource and reserve study finished mid-year.
Endeavour bought Kalana in mid-2017 following the acquisition of Avnel in an all-share transaction which valued Avnel at $122m. Kalana, a prospect in Mali, is expected to produce more than 150,000 oz of gold annually at an AISC of below $850/oz. It has a life-of-mine estimated at more than 10 years with "significant further exploration potential", the company said at the time of the acquisition.