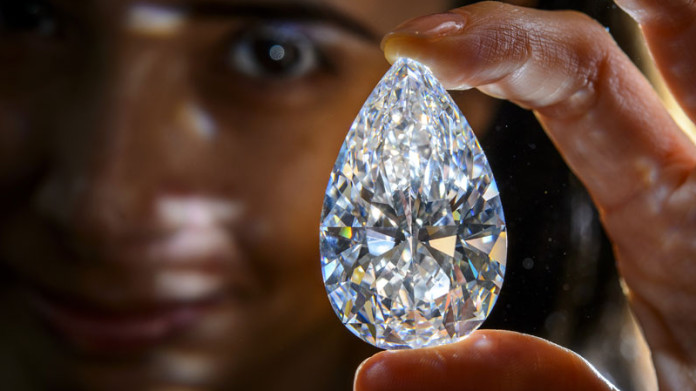 A COMPANY contending with balance sheet pressures is Petra Diamonds, the UK-listed firm that has built a business by buying up the mines that De Beers can no longer profitably operate.
Whilst the company is a good operator, its aggressive expansion campaign to five million carats from less than a million has led to significant debt build which the weaker rand, a number of operational setbacks, and weaker diamonds prices have not helped to reduce.
In April, Petra said it had agreed with its lenders for a waiver of debt covenants as of December 31 and a reset of the covenant terms for June 30 and December 31 this year in terms of which there will be interest adjustments on the debt.
"The finalisation of this agreement with our Lender Group validates its support of Petra's business and strategy, as we negotiate this final stretch of our expansion programmes," said Johan Dippenaar, CEO of Petra Diamonds. A statement from the lenders, which has Rand Merchant Bank, Nedbank, Absa and Investec in its ranks, said it was "supportive" of Petra as it neared the end of its "heavy investment" cycle.
Petra said in February it had frozen some $60m in capital expenditure over the next three years in order to focus on paying debt. Petra had earlier posted a pre-tax loss of $95.2m in the six months ended December from a profit of $51.6m. Most of this was due to a $118m impairment charge it took due to the higher costs at its operations and a writedown on the value of its lower-grade stones. Net debt as of December 31 was at $644.7m, an increase of about $30m compared to its net debt position on September 30.
Analysts though think that Petra is well positioned provided it can ramp up its Cullinan mine. "We expect Petra to remain within covenants," said RBC Capital Markets. "The issue, however, remains the $628m net debt in a lower diamond price/stronger rand environment," it said.
Handily, the bank thinks the diamond market is due a recovery. "The diamond market appears to be on the cusp of a recovery," it said citing De Beers production downgrade from 2019 to 2020 which will bring an estimated two to four million carats of diamonds out of the market, equal to 2.5% of the global market. This should help bolster prices.
"We expect diamond prices to recover 4.5% in the 2018 calendar year and a further 3.4% in the 2019 financial year as prices begin the shift back towards tigher markets," it said.
Said Goldman Sachs: "While the market view on diamonds has clearly improved over the last six to 12 months, especially on the back of US tax cuts, we believe investors need to see delivery of the Finsch and Cullinan projects and the much promised free cashflow inflection before the shares start to perform".