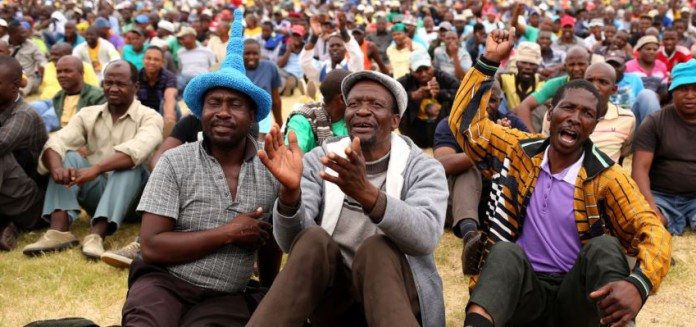 STRUCTURED and regular engagements between mining companies, the Department of Mineral Resources (DMR) and mining communities will be an important aspect of the new Mining Charter, said Sello Helepi, a special advisor to Gwede Mantashe, South Africa's mines minister.
Commenting in a column for BusinessLive, Helepi said that meetings with communities as part of the DMR's provincial roadshow had shown that communities don't trust mining firms, or think they have not delivered on their labour and social plans. Helepi also said that communities had also been critical of the DMR which they thought co-operated with the private sector in corrupt practices.
"The immediate challenges are, therefore, the need to promote structured, regular engagements between mines, the department and affected communities," he said. "In addition, it is important to rehabilitate and restore mined land; address the problems of greed and corruption manifesting in the industry; and ensure transparency and accountability in the awarding of prospecting and mining licences."
Helepi said some of these findings would be supplied to the task teams working on a new Mining Charter which Mantashe said would be ready at the end of this month.