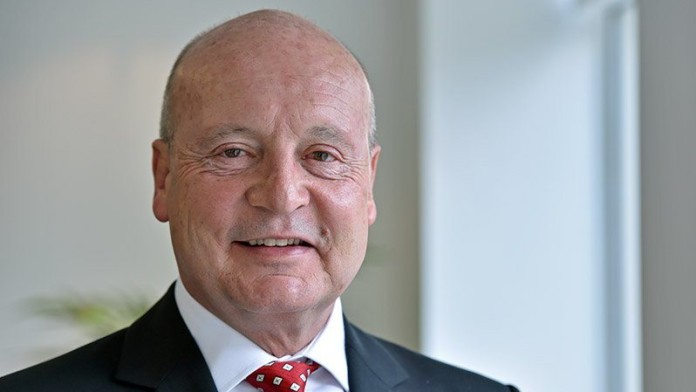 OPERATIONAL delays and an improvement in the value of the rand against the dollar has forced Petra Diamonds into a rights issue worth $178m (£133m) which it will use to repay debt which stood at $650m as of December 31.
Johan Dippenaar, CEO of Petra Diamonds, said the company had delivered on "the majority" of milestones related to its expansion programme – which is to take production to in excess of five million carats annually – but operational delays and "business challenges", in conjunction with the stronger rand "… have led to the company's debt levels being higher than anticipated and have impacted its ability to deleverage in line with expectations". Net debt was expected to have fallen to $600m by end-June.
The terms of the right issue is that Petra will issue about 332.8 million shares at 40 pence per share which translates into a 35.6% discount on the share's May 23 closing price. The intention was to lower net debt to at least twice the earnings before interest, tax, depreciation and amortisation in its 2020 financial year. Shareholder approval is required for the rights issue to proceed. If approved, the offer will be underwritten by RBC Capital Markets, Barclays Bank and BMO Capital Markets.
Petra's growth is largely based on its success in bidding for mines deemed non-core by De Beers. Since 2007, it has bought six mines including the Cullinan, Finsch and Kimberly underground mines, all of which have been given life extensions to beyond 2030 in Petra's hands. Naturally, this has come at a price.
It froze some $60m in capital expenditure over three years in order to focus on paying debt, but by April it was forced to ask lenders for a waiver after breaching debt covenants which the company may be close to breaching again.
Petra posted a pre-tax loss of $95.2m in the six months ended December from a profit of $51.6m. Most of this was due to a $118m impairment charge it took due to the higher costs at its operations and a writedown on the value of its lower-grade stones.
Up to $120m (£90m) of the net proceeds will be used to repay a South African lending group – Rand Merchant Bank, Nedbank, Absa and Investec – including $80m drawn under a revolving credit facility and a further $40m in debt raised for working capital. Repaying this debt would save Petra $12.9m annually in interest. The balance would be kept for working capital "… in relation to operating expenses in light of the prevailing volatility of the US dollar/rand exchange rate," the company said.
Despite the reduction in net debt, Petra still faced a relatively stiff interest charge, according to Investec Securities. "We have long cautioned on Petra due to high gearing, repeated covenant renegotiations, strengthening rand and challenges in delivering on targets," it said in a note today. "Whilst there will be some interest cost relief on repaying some debt, the company will still be paying nearly $50m a year in interest costs on $650m of bonds issued due in 2022," it added.