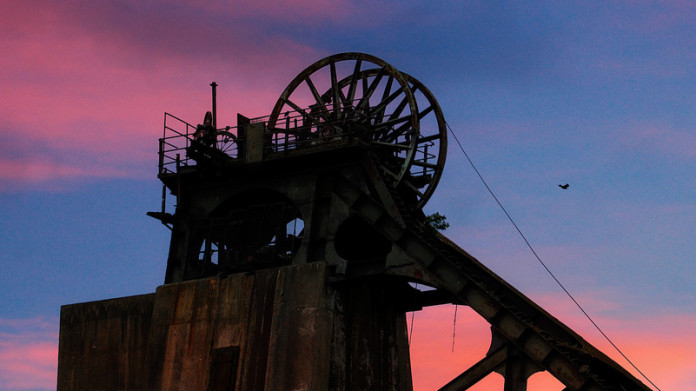 THE cost of retrenching 1,700 employees at the underground section of Pan African Resources' (Pan African's) Evander Gold Mines would total R160m, the company said today in an announcement to the Johannesburg Stock Exchange.
It also reiterated its intention to mine Evander's 8 shaft pillar which, if economically feasible, could prolong the operation's life, although Pan African would do so in the face of potential opposition from mines minister, Gwede Mantashe.
During a speech at the Minerals Council of South Africa's (formerly Chamber of Mines) annual general meeting on May 23, Mantashe said that he did not favour putting mines on care and maintenance as it sterilised resources and often amounted to 'high grading'.
"The high number of mines and shafts under care and maintenance contribute heavily to the massive decline in both production and employment," Mantashe said. "In this regard, we will meet with companies that are culprits of these practices," he said, adding that he intended to robustly discuss the 'use it or lose it' principle.
"Our mineral wealth must be exploited, not left unused, if we are to generate economic growth and impact on the development of society. It is in this context that we wish to invite mining companies that are involved in this practice to come and make presentations to the DMR on why this situation pertains," he said.
Loots told Miningmx that the company was scheduled to meet with the minister next week, and said that during the restructuring process, Pan African had consulted with the Department of Mineral Resources extensively. He added that mining the Evander 8 shaft pillar and the notion of 'high-grading' were not the same things.
"Right now we have to create jobs today," he said of Evander. "And our track-record in respect of investment in South Africa is good. "We are spending R1.74bn in South Africa which not many mining companies are doing," he added.
Pan African is nearing completion of Elikhulu, a gold retreatment operation which would be extended by 200,000 tonnes to 1.2 million tonnes a month following restructuring at Evander. Throughput from the Evander Tailings Retreatment Project (ETRP) would be combined with Elikhulu, the company said earlier this month.
"In conjunction with the ETRP throughput, these two surface operations, once in full production, are expected to produce more than 70,000 ounces per annum," said Pan African. "Pan African's Barberton and surface tailings operations uniquely positions the group as a relatively low-cost producer with long-life, quality assets and attractive organic growth prospects," it said.
The cost of the retrenchments at Evander would be financed from the company's debt facilities and internal resources, it said. Shares in Pan African has revived in the past month but since November it has been under significant pressure – along with most other South African precious metals company – more than halving in value.