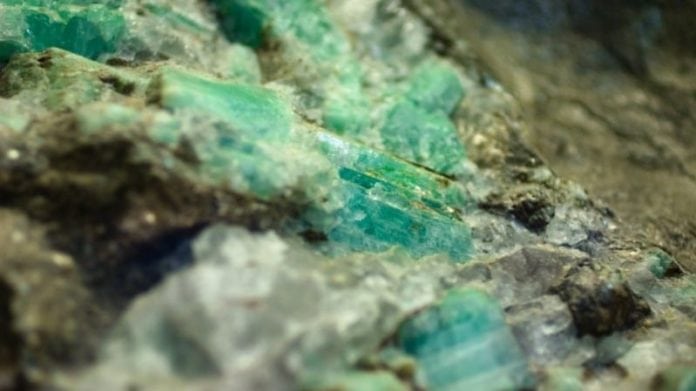 JOHANNESBURG-listed gemstone miner and marketer, Gemfields (previously Pallinghurst Resources), described scenes of sheer anarchy that unfolded on July 31 at its 75%-owned Ethiopian emerald property which had been overrun by up to 500 criminals a month earlier.
Subsequent to the mine invasion, the invaders – described by Gemfields as "a mob" – looted the mine's sorthouse which contained emeralds and have since forced police services to abandon the site.
Gun-toting 'illegal miners' and their 'handlers' are now occupying the site of the mine despite efforts by Gemfields to liaise with local and national authorities.
Two employees of the Gemfields company operating in Ethiopia – known as Web Gemstone Mining (WGM) – who were injured in the initial mine invasion had made full recoveries, but the subsequent events highlight the perils of frontier mining.
Gemfields said today that the gemstone sorthouse, which had been constructed using 40 foot shipping containers, was breached and in such a way that several of the perpetrators were injured. In addition to the sacking of the sorthouse, equipment and instruments in the shorthouse were stolen. The residential camp was also ransacked.
"Gemfields has also been advised that the site has seen a significant influx of firearm-bearing illegal miners and handlers," the company said in a statement.
Gemfields acquired its stake in WGM in February 2015. The company has an emerald exploration licence with a total concession area of 200km² with 27 kilometres of potential emerald-mineralised strike length. WGM first established its operations on site in June 2015 and has to date been conducting exploration and core drilling, with bulk sampling operations commencing in August 2017.
The events are hardly fatal to Gemfields which mines for gemstones extensively in Mozambique and Zambia, but the social conditions under which some mines operate is at odds with the retail image imputed to jewellery.