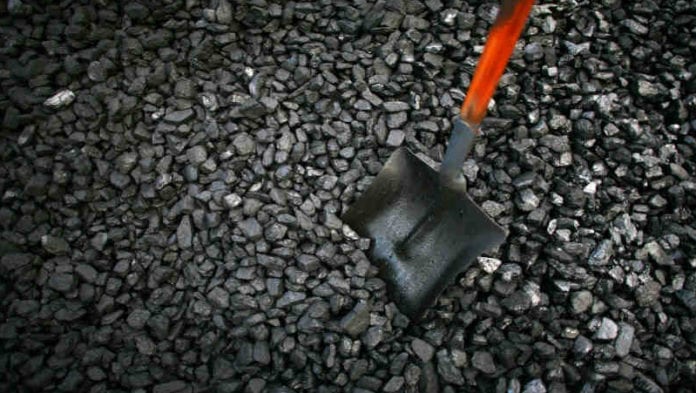 RESOURCE Generation (Resgen) kicked on with the development of Boikarabelo, a large thermal coal deposit in the Limpopo province, by signing $310m (R4.1bn) in contracts and securing more funds from Noble Group, the Singaporean commodities trading company.
This is despite an excruciating wait for lender credit approval. The company said on July 30 that the funding support of one of three lenders may be in doubt after the lender undertook to review is policy on providing funds to a fossil fuel producer.
Noble Group will make available additional funds of $2.5m to Ledjadja Coal, a Resgen subsidiary company, which is enough to tide it over with working capital to end-October. This means Noble Group, which has recapitalisation problems of its own with which to contend, has lent $37.2m (R495m) to Resgen over the years.
Noble holds a 13.7% equity stake in Resgen. Part of the $37.2m is now repayable from November, Resgen said.
The contracts, meanwhile, are with Sedgman, an engineering, procurement and contractor (EPC) company, and provide for design, construction and commissioning of a coal handling and preparation plant. This is the equipment that processes the raw coal that will be mined from Boikarabelo.
The plant will be designed to process 15 million tonnes of coal annually and allows for the construction of infrastructure including elements such as piping, supply of electricity, water and so forth. The value of this contract is $210m with a further $100m for the operations and maintenance both of which are for four years.
Said Papi Molotsane, acting CEO of Lejadja Coal: "We are very pleased to have now executed these important EPC contracts with Sedgman". The contracts were ".. in keeping with the execution strategy adopted by the board to minimise risk through the means of turnkey lump sum solutions [and help] reduce the capital cost of the project".
Resgen added that it continued to negotiate with the proposed project development lenders which must rank as most crucial since Boikarabelo can't happen without it.
Banking and investment institutions, as well as companies, have increasingly turned against investing in thermal coal projects.
Anglo American said recently it was not planning on investing in new thermal coal mines beyond a seven year horizon whilst South32 is currently assessing its options ahead of selling down its South African thermal coal mines.
In June, Royal Bank of Scotland added its name the growing number of banks that want to reduce their exposure to coal mining, saying that it would not directly finance thermal coal plants or mining companies that generate more than 40% of their revenue from coal.
This followed a similar decision in April by HSBC in which it stopped funding new coal power plants, oil sands and arctic drilling. ING and BNP Paribas have made likewise investment decisions.