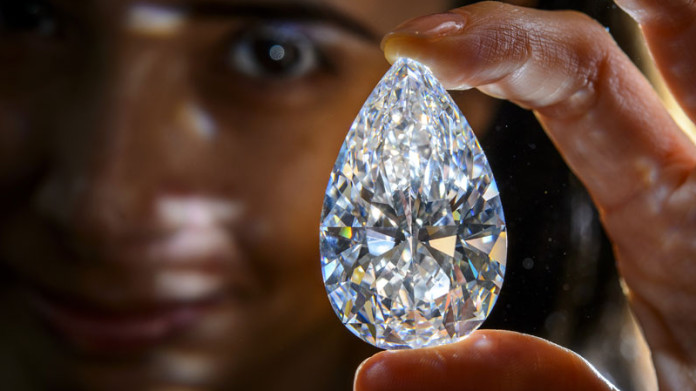 SHAREHOLDERS in Lucapa Diamond Company, an Australian-listed business, will receive a dividend payment of $1.6m from the firm's stake in Lulo, known as Sociedade Mineira Do Lulo or SML, a diamond mine their company operates in Angola.
The payment is part of an $8m distribution of which $4m will be paid to the partners in Lulo which also includes Endiama, the state-owned diamond company, and Rosas & Petalas, a local company. In addition, Lucapa will receive $4m in a loan repayment from the mine.
The $8m will be paid from the cash reserves of SML which is reputed to have the world's highest dollar per carat alluvial production. Since opening, Lulo has yielded 60,000 carats averaging $2,000 per carat – 14 times the world average of $140/carat.
The latest declaration from SML follows an $8m loan repayment and distribution declared to Lucapa and its partners in March 2017. "This marks the third consecutive year that a distribution has been made by Lulo," the company said in a statement. Lucapa and Rosas & Petalas each have a 40% stake in Lulo.
Lulo is also being assisted by Angola reforms that include pricing diamonds in line with international benchmarks. As a result, 2019 starts for Lucapa with an inaugural international tender to which the world's leading diamantaires have been invited.
2018 has been a good year for Lucapa which commissioned the Mothae mine in Lesotho in November. In addition, Lucapa recently secured a R100m loan from South Africa's Industrial Development Corporation. The funds will be used to repay existing debt and put towards Lucapa's expansion plans.
Wetherall said Lucapa was one of the few listed diamond companies that derived revenue from more than one mine. Earlier this month, the firm recovered a 78-carat stone at Mothae.