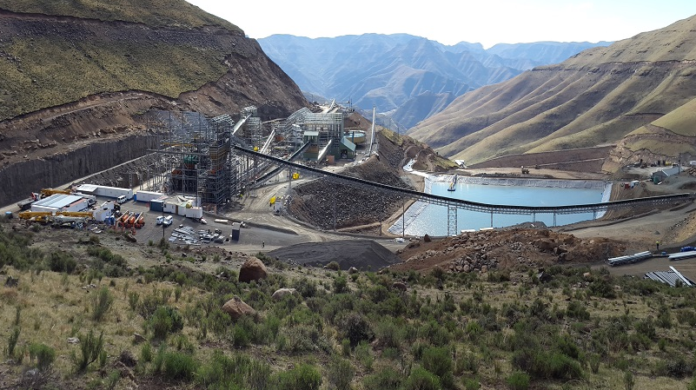 FIRESTONE Diamond, a UK-listed diamond miner operating in Lesotho, said it had recovered a 70 carat white diamond from its Liqhobong mine which follows the discovery of a 46 carat gem diamond in December which sold for $1m.
"The 70 carat stone was recovered in the northern, low grade part of the pit where the bulk of our mining will take place in the coming months," said Paul Bosma, CEO of Firestone Diamond in an announcement.
"Although the market for the smaller stones has been under pressure, we've seen continued demand and good prices realised for special stones," he said. The 70 carat diamond was recovered undamaged and will go on sale at the next tender which is scheduled to take place during March 2019, the company said.
Firestone said earlier this month that an equipment failure would impact tonnes treated at Liqhobong in the third quarter, but it nonetheless remained on track to hit its 820,000 to 870,000 carats in diamond production target for the full year. Commenting on second quarter production numbers, in which 224,947 carats were recovered (Q1:240,733 carats), Bosma said the company had had a "reasonable" second quarter.
Demand for smaller stones stabilised in December but it nonetheless remained subdued overall. The average value of $72 per carat (Q1: $70/carat) was "below expectation," the company said. However, Liqhobong was generating cash after finance costs. Cash came in a shade higher at $26.2m as of December 31 compared to $25.7m end-September.