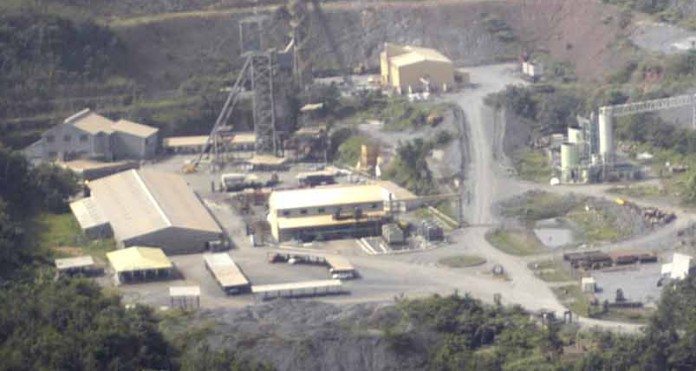 ANGLOGOLD Ashanti's Obuasi re-development has completed its first week of underground development blasting and signals it is on track for 2019 production, the company said in an announcement.
Early last year, AngloGold announced that it would invest $495m to $545m to recapitalise the Ghanaian mine. The project will see Obuasi producing an average of 350,000 to 400,000 oz a year in gold production at an all-in sustaining cost of between $725/oz and $825/oz during the mine's first decade of operation.
Speaking at the Mining Indaba conference on February 5, AngloGold CEO Kelvin Dushnisky delivered a glowing endorsement of the prospects for Obuasi by comparing the mine to Barrick Gold's Goldstrike mine. "Goldstrike was to Barrick what I believe Obuasi will be to AngloGold Ashanti," he said.
"We need those big, chunky engines of growth which year after year provide reliable, predictable production and they don't come along very often."
At the conference, Dushnisky stressed the lengths to which AngloGold Ashanti was going in order to ensure the benefits from the development of Obuasi were shared between the company and other stakeholders in the country.
"There is tremendous support for Obuasi from the Ashanti King and the president of Ghana.  Stakeholder engagement is key to the success of this asset and it's clear that climate and local content will be key to ensuring long-term support for the project.
"We also have to make sure Ghanaians are sufficiently trained and skilled to meet the needs of modern, mechanised, underground mining. Our recruitment priority will be from the existing Obuasi work force and, beyond that, the talent pool that exists in Ghana and, after that, it will cascade over," he said.