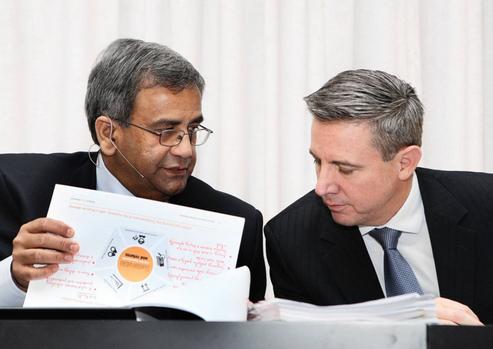 LONDON-listed Petra Diamonds, which owns the Finsch, Cullinan, Koffiefontein and Williamson mines in southern Africa, has appointed former AngloGold Ashanti executive, Richard Duffy, to replace long-standing CEO Johan Dippenaar, it said on Monday.
Duffy was previously CFO of AngloGold Ashanti and headed their African operations before co-founding a company involved in renewable energy, African Energy Management Platform.
Duffy "… brings with him an impressive depth of global mining experience which we believe will be critical to drive Petra's transition from a phase of intensive capital expenditure and expansion to a focus on steady-state, cash-generative operations," said the diamond firm's chairman, Adonis Pouroulis.
In the six months to December 2018, Petra produced two million carats of diamonds, about half the full-year target of 3.8 to four million carats, and sold 15% more than in the same period in 2017, at 1.7 million carats. However, revenue rose 8% because rough diamond prices were 4% lower on seasonally weaker market conditions. Cullinan, the flagship mine, also produced lower-value diamonds than in the past.
The group, which is completing a significant capital expansion at Cullinan, the C-Cut phase 1, made a net after-tax loss of $57.9m, down from $117.7m in the same period in 2017.
A combination of factors, including teething problems with the C-Cut ramp-up, forced Petra to hold a $170m rights issue last year to bring down debt, which was $644.7m at the end of December 2017.
Although cash generated from operations almost doubled to $62.8m in the past six months from $38.9m in the same period last year, net debt rose to $559.3m from $520.7m at end June. This was partly because of the cost of servicing BEE partners and partly because of lower revenue.
Apart from the lower values from Cullinan, service delivery protests around Koffiefontein towards the end of 2018 prevented staff from going to the mine. The situation has normalised now. Dippenaar said net debt was likely to remain at these levels for the full year if product pricing and mix did not improve.
Full-year production guidance remains unchanged.
Petra's shares rose 10% in early London trading to 29.40p but they are well below the peak of 82.80p in May last year.