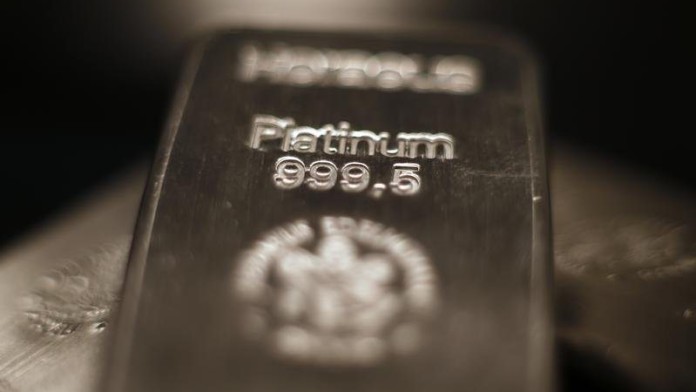 ANGLO American Platinum (Amplats) announced a final dividend payout of R2bn, equal to R7.51 per share, taking the full dividend to R11.25/share – its highest in about 10 years – and capping a 2018 in which the platinum price continued to labour, but the basket of platinum group metals (PGMs) came in 13% higher in dollar terms.
The year in review featured strong performances from the group's operating mines – a far cry from the Amplats prior to its restructure of the last few years. It today staged a R4.7bn year-on-year improvement to end net cash R2.9bn (December 2017: -R1,8bn).
It consequently raised the dividend payout policy to 40% of earnings from the current payout of 30% earnings. This was despite the likelihood of more short-term headwinds for the platinum price and a three-pronged strategy one of which is to spend R5.5bn to R5.8bn over the next three years taking plant and mine performance beyond best class levels.
Dubbed P101, Amplats intends to take concentrator throughput up by at least 10% and implement an array of other on-site technical and digitally-driven initiatives, the aim of which is to lift the earnings before interest, tax, depreciation and amortisation (EBITDA) margin by between 5% and 8% in three to five years. Some R1.5bn and R1.8bn will be spent on P101 in the first year from 2019.
A second initiative aimed at short-term, fast payback projects is also planned and includes chrome plant expansions to capitalise on the chrome price uplift lately as well as de-bottlenecking, and replacement projects. Expansions are also being planned at Der Brochen and Mogalakwena, Amplats' jewell in the crown.
For the year in review, Mogalakwena delivered R4bn of economic free cash flow and produced an EBITDA margin of 46%. Amplats' other operations also delivered, albeit to a lesser extent: Amandelbult delivered an economic free cash flow of R600m, Unki and Mototolo produced R500m and R100m respectively in economic free cash flow.
The outcome was a 95% increase in headline earnings for the 2018 financial year equal to R28.93/share. Free cash flow was 60% higher at R2.9bn. The headline number, however, excluded the impact of an after-tax loss of R800m on its disposal of its 85% stake in Union Mine and 50.1% share in MASA Chrome to Siyanda Resources. Including previous impairments the total after tax loss on the disposal was R1.8bn, although Amplats has a concentrate/toll refining contract with Siyanda which will return some value.
The transaction was one of many during a busy financial year on the corporate front. In addition to the Siyanda deal, Amplats also sold its 33% stake in the BRPM JV with Royal Bafokeng Platinum which gave rise to a post-tax impairment loss of R900m, also excluded from headline earnings.
In addition, Amplats bought Glencore's 40.2% and Kagiso's 9.8% interests in the Mototolo joint venture for R1.3bn in an upfront payment and deferred payments of R12.6m per month from November for 72 months to Glencore.
Amplats also invested $100m matching a similar sum by the Public Investment Corporation in AP Ventures, which is aimed at growing demand for PGMs.
On the production front, refined PGM production was 6% lower at 4.78 million ounces owing to planned rebuilds at the Mortimer and Polokwane smelters, the commissioning of the Unki smelter and other maintenance items. This led to a build in platinum and palladium inventory of 548,000 and 447,000 oz respectively by end-2018 (2017: 467,000 and 379,000 oz). The inventory will be unwound in 2019, Amplats said. PGM production from its own operations was 5% higher at 5.19 million oz.
Commenting on prospects, Amplats said refined PGM production for 2019 would be between 4.6 million and 4.9 million oz but metal-in-concentrate production would fall to 4.2 million to 4.5 million oz owing to Sibanye-Stillwater material changing to a tolling contract from January this year which means refined metal would be returned to Sibanye.