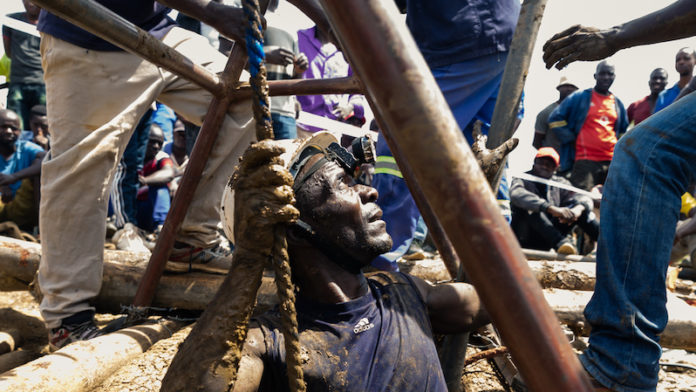 RESCUE efforts were continuing for miners trapped in a flooded mineshaft at Battlefields, an area 175km west of Harare that used to be mined by RioZim, the Zimbabwean mining company.
So far some 24 miners have drowned in the shaft, but eight have been rescued. Those who survived spent four days without drinking water or eating food in the flooded mineshaft, according to a report by EWN, a news broadcaster.
Zimbabwe's information's ministry said mines minister, Winston Chitando, visited
Battlefields on February 17.
Zimbabwe's government has come under fire for what's been seen as a slow response to the disaster, said EWN. However, in a tweet, Zimbabwe President Emmerson Mnangagwa gave assurance that his government is using all available resources toward the rescue operation.
Small-scale gold producers, including illegal miners, accounted for nearly 60% of the record 33 tonnes of gold produced in Zimbabwe last year, according to Reuters which cited official data.