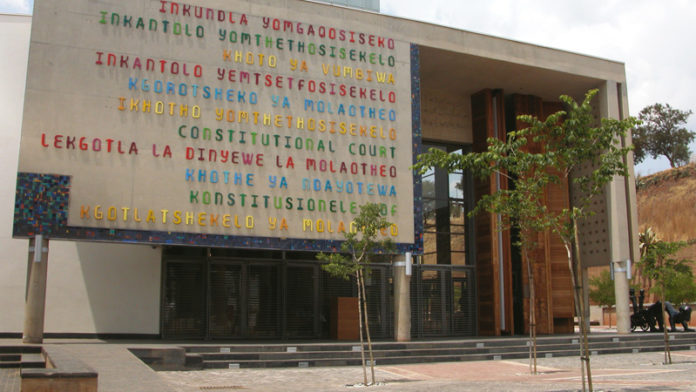 THE way has been cleared for Aquila Steel South Africa (Aquila) to mine a manganese deposit in the Northern Cape province some 12 years – and R150m in expense – after first having a prospecting licence granted to it.
The Constitutional Court on February 15 overturned a judgement by the Supreme Court of Appeal (SCA) in 2017 that a prospecting right application to the manganese deposit by ZiZa, a company with government links, trumped that of Aquila's successful application.
Judge Edwin Cameron said in his finding that ZiZa's prospecting licence application was deficient and therefore allowed Aquila's subsequent application for a prospecting licence to stand.
The legal arguments in the matter are long and complex but essentially revolve around the contention of ZiZa's legal team that the company's earlier application to prospect the land precluded Aquila's subsequent prospecting licence grant.
Aquila argued that ZiZa's application did not tick the regulatory boxes. It also argued that ZiZa had been allowed to supplement its application after the one-year expiry date allowed. Furthermore, the update had been done by another entity known as Pan African Mineral Development Company (PAMDC) as ZiZa had become defunct. PAMDC is jointly owned by the governments of Zimbabwe, Zambia and South Africa.
Judge Cameron found that ZiZa's prospecting application to be "… nowhere near fulfilling the requirements". As a result, it should have been returned by the regional manager of the DMR's Northern Cape office. An argument that the regional manager was not authorised to return a prospecting licence – and that that authority lay with the mines minister – was also dismissed by Judge Cameron.
He said of ZiZa's prospecting application: "The quality of its maps was lamentable to the point of being amateurish. In this they thwarted the purpose of the [regulatory] requirements, which was to avoid overlaps (between prospecting applications). The consequences were severely detrimental for everyone – for the Department [of Mineral Resources] (DMR), for Aquila and for PAMDC itself.
He added that ZiZa's prospecting work programme "… bordered on the amateurish" as it was a desk top study that did not detail any prospecting methods or prospecting data and without any provision for financing. By contrast, Aquila had spent R150m prospecting the land demonstrating its determination to bring the metals to account.
The judgement also contained legal argument over extremely fine points in the Minerals & Petroleum Resource Development Act (MPRDA) regarding matters such as whether the one year time period allowed to convert an old order right into a new order right prohibited another company from lodging a prospecting application after that period.
"To protract this indefinitely, on the basis that the application for conversion of the old-order right is pending, wrongly chains exclusivity and duration into lockstep together," said Judge Cameron.
The SCA overturned an earlier judgement by the High Court in November 2016 which turned the spotlight on the DMR as a whole when it spoke about "… a high degree of institutional incompetence …" and "… a lack of energy …" which arose from that incompetence.
The property in question containing the mineable manganese is Gravenhage which holds an estimated 147.8 million tonne (mt) of the mineral.
At the time, then management of Aquila was considering investing up to $480m in South Africa of which $180m would be on the proposed 1.5 million tonne/year Avontuur manganese mine of which the Gravenhage deposit is a part.
Aquila said a further $215m to $300m was being proposed for investment on Thabazimbi, an iron ore prospect containing an estimated 37.1Mt in measured resources.
None of this investment has been made to date.