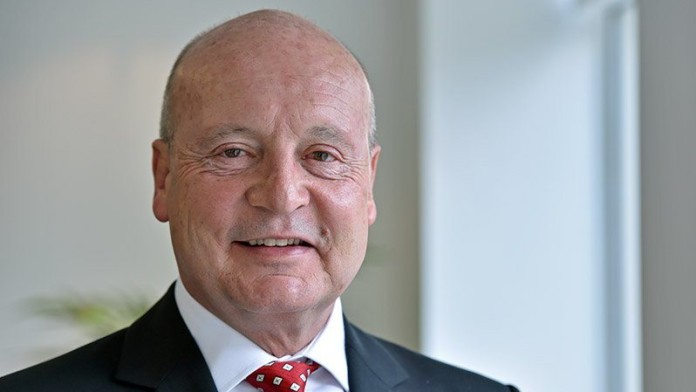 OUTGOING Petra Diamonds CEO, Johan Dippenaar, who will leave the company at the end of March after more than 12 years in the job, has no immediate plans other than spending time with his family, he said in an interview on Monday.
Petra has announced that former AngloGold CFO, Richard Duffy, will replace Dippenaar, after a brief handover period. "Mr. Duffy's background and experience in African mining is likely to be welcomed by the market, which is looking for surety that Petra will make the transition to cash flow positive territory," BMO Capital Markets said in a note.
Duffy, who was most recently involved in a renewable energy start-up, does not have the same in-depth knowledge of the diamond sector as Dippenaar. However, Dippenaar said Duffy would be supported by a strong CFO and COO, both of whom are "… seasoned diamond miners and marketers", as well as by chairman, Adonis Pouroulis.
In the six months to December, lower revenue from Koffiefontein mine in the Free State as a result of disruptions to production contributed to lower group production and revenue, along with lower than trend prices from the Cullinan mine.
The latest disruption at Koffiefontein, which followed a strike in September-October 2017 over wages, stemmed from residents' dissatisfaction with the local mayor. Protesters prevented Koffiefontein staff from entering the mine. The situation has returned to normal.
Dippenaar said although there had been some recent disappointments at Koffiefontein, there were no plans to sell it as Petra has confidence in the quality of the orebody and the long-term potential for the deposit. The mine is 600 metres deep and in time it could reach depths of 900-1,000 meters. At current mining rates, it has a 15-25 year life.
Petra has reiterated its full-year production guidance of 3.8 million carats to four million carats for the full year, after producing two million carats in the first half. But South African mining companies face two potential risks in the next few months: continuing power disruptions from state-owned power utility Eskom and a general election on May 8.
Dippenaar said Petra is a "key customer" for Eskom so it is not affected by load-shedding in Stages 1 or 2. When it is asked to turn off 20% of its consumption during Stage 3, it uses the time for maintenance or catches up on production over weekends. Stage 4 load-shedding, which happened a couple of times last week, does affect Petra's production, but it does its best to minimise the effects.
As far as the national election in South Africa is concerned, pencilled in for May 8, Dippenaar said there were some risks, but experience from previous elections was that despite talk of disruptions, mining operations would be able to proceed in an orderly fashion.