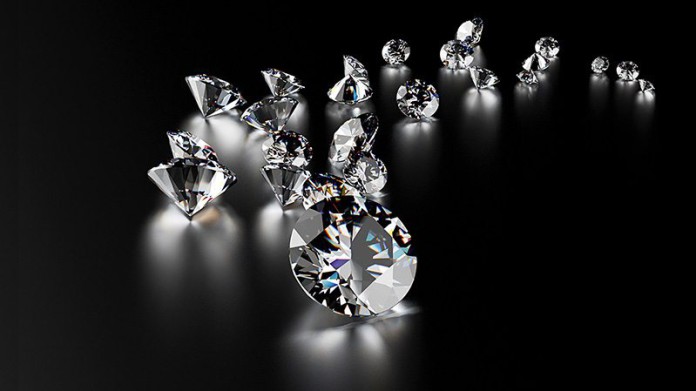 DIAMOND sales during De Beers' second cycle of the 2019 financial year came in about 13% weaker year-on-year at some $490m, the diamond company said today. Some $500m worth of diamonds were sold in the first sales cycle of the year.
Bruce Cleaver, CEO of De Beers Group, said demand for rough diamonds was consistent and whilst demand for lower value stones remained constrained, there were signs of a revival. "Demand for rough diamonds remained consistent during the second sales cycle of 2019. While overall demand for lower value rough diamonds remain subdued we did see an increase in demand from India as factories begin to restock," he said.
Cleaver said at Anglo American's results presentation in February that weakness for lower value diamonds was not all it seemed as it was more to do with the inability of the so-called midstream – the cutters and polishers – to secure credit terms with banks which then leads to inventory build. Anglo owns 85% of De Beers.
Diamonds in the main, however, are in a good place. "If you look, for a start, at the growth in diamond jewellery consumption in the US in the last four or five years, you'll find it actually has gone up year-on-year. So at a consumer level, there has been increased demand in the main market," he said.
"If you also look at supply over the last three to four years, there has been a reasonable increase of supply over the same period," he added. "We think that peak [diamond production] is about now, or it may be in a few months' time.
"But it's not years out".