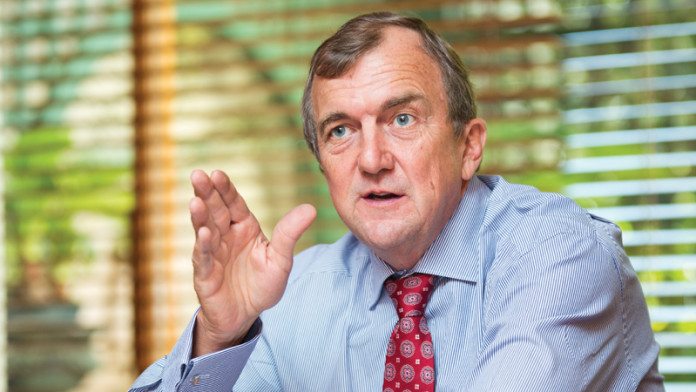 MARK Bristow, CEO of Barrick Gold, said he would seek an urgent meeting with Newmont Mining after the US gold producer rejected Barrick's takeover offer, and then countered with a joint venture proposal of its own over assets the two companies operated in Nevada.
Bristow told the newswire that Barrick is "definitely not" going to withdraw its hostile bid described last week by Gary Goldberg, CEO of Newmont Mining, as "bizarre". The offer was an iteration of a 2015 merger proposal submitted by Barrick, Goldberg said.
"Time is of the essence," Bristow told Bloomberg News.
He said that Barrick planned to speak to Newmont "ASAP". Omar Jabara, spokesman for Newmont Mining, responded by saying: "We look forward to hearing back from Barrick on our letter and joint venture proposal".
In a letter to Goldberg, and Noreen Doyle, chairwoman of the Newmont board, Barrick argued on February 25 that its nil-premium takeover offer was superior to Newmont's proposed $14bn swoop on another company, Goldcorp, owing to the Nevada synergies Barrick and Newmont could share.
The region would have profitable mining for 20 years and offered 7.5 times the benefits, the letter read. The option of merging with Barrick would also win a more favourable market reaction than that given to Newmont's Goldcorp offer.
In the letter, signed by Bristow and his chairman, John Thornton, the Canadian miner also said the combined unit would have eight 'tier one' gold mines.
In terms of its offer, Barrick Gold will offer one share for 2.57 Newmont shares and match Newmont's proposed dividend of 56 US cents per share with a proportionally equivalent Barrick dividend of 22 US cents/share.