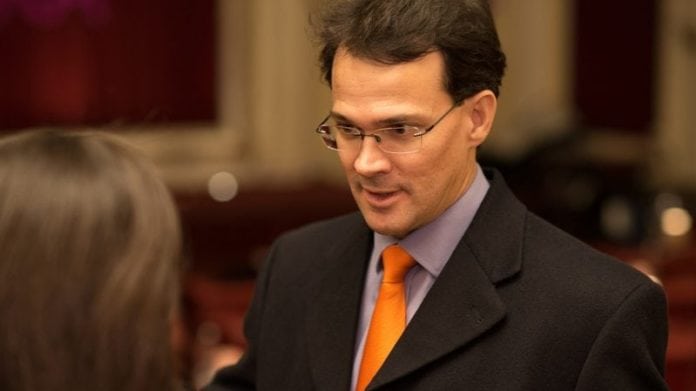 A RAFT of exceptional items, including a $47.6m fair value loss attached to its held-for sale asset, Sedibelo Platinum Mines, is expected to take Gemfields to a heavy $60.4m net loss for the year ended December 31.
Based on 'reasonably certainty', the firm said in an announcement today that other contributors to the firm's expected loss are a $11.9m fair value loss related to the remaining shares in Jupiter Mines after the Australian-listed firm's shares fell, and – significantly – a $22.6m impairment of Kagem, representing the impact of a new export duty imposed by Zambia on emerald and beryl.
The results are a fairly inauspicious start for Gemfields which in March last year was unveiled as the new face of Pallinghurst Resources.
Pallinghurst Resources, an investment company, announced it would sell off its steel feed minerals exposure through Jupiter Mines, as well as Sedibelo Platinum Mines, in order to become an operating company by focusing on the gemstones mining and marketing business of Gemfields, a company Pallinghurst delisted from the London Stock Exchange a year earlier.
There were also a number of management changes: principally the appointment of Sean Gilbertson as CEO who took the mantle of Arne Frandsen, then CEO of Pallinghurst.
Shares in the company edged up slightly today in early Johannesburg trade, but at R1,72/share they are not far above its 12-month low of R1,55/s recorded in December. The company is capitalised at R2.46bn.
Gemfields also said that the transition from investment company to its current operating model had also affected the comparable results.
Stripping out every exceptional item, the company reported $17.1m in earnings for the financial year which compares to a $5.3m loss previously. In rand terms this equates to a R227.1m profit (R70.5m). The headline numbers, however, which represent core earnings, are still in the red as Sedibelo's losses and the effect of the lower value of Jupiter shares are taken to account.
Gemfields' results are due to be announced on Monday (March 25).
Questions are bound to be asked about the condition of Sedibelo Platinum Mines given that the rand basket of platinum group metals of other platinum miners have vastly improved in the last 12-months even though the dollar platinum price has bobbed around $850/oz.
Following the management reshuffle at Gemfields, Frandsen was tasked with the sale of Sedibelo Platinum Mines.