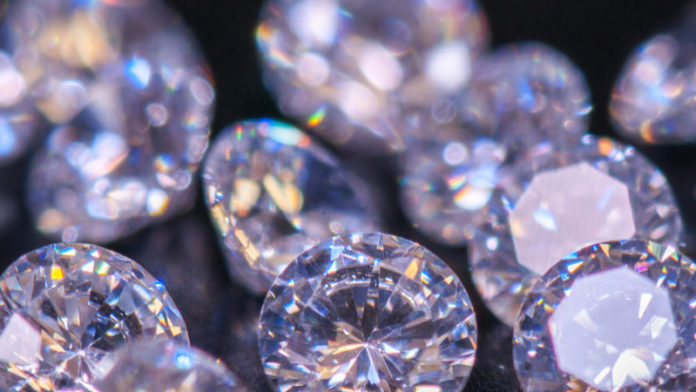 MAN-made or laboratory diamonds had a larger carbon footprint than naturally mined diamonds, according to Reuters citing a study by an association representing the interests of companies such as De Beers, Rio Tinto and Alrosa.
The US Federal Trade Commission, which investigates allegations of deceptive advertising, sent warning letters to eight lab-grown diamond companies at the beginning of April, said Reuters. The commission was concerned about the use of eco-friendly, or similar terms, to describe diamonds made in a laboratory, a process that requires very high temperatures.
Whilst mined diamonds have a high environmental impact, an analysis carried out by Trucost, part of S&P Global, for the Diamond Producers Association (DPA) found the carbon intensity of natural diamonds was lower, said Reuters.
The DPA represents seven of the world's largest diamond miners, including Alrosa, Anglo American unit De Beers and Rio Tinto, which account for around 75% of world diamond production, said Reuters.
De Beers last year launched its own range of consumer-targeted laboratory diamonds, branded as Lightbox, which are produced at its Element Six facilities – originally founded in order to produce manufactured diamonds for industrial purposes.
Bruce Cleaver, CEO of De Beers, said in February, that prices for laboratory diamonds had declined by as much as 60% after the launch of Lightbox which was evidence that the market was according a premium to naturally mined diamonds.
"We announced Lightbox in June and we sold our first diamond at the end of September; and we'll only sell 20,000 carats in total by the end of 2019, before our facility in Oregon comes on-stream," said Cleaver. "Since we started, the Lightbox offering has had a tremendously positive impact on price," he said.