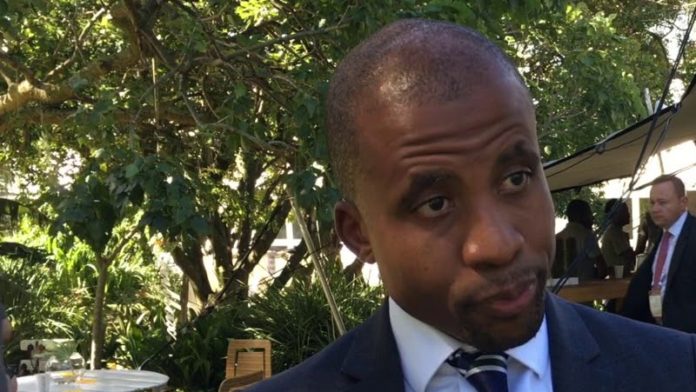 SHARES in Bushveld Minerals looked set to end the day almost 8% higher continuing a surge from April 30, the day before the company announced the $68m purchase of process facilities that would help take vanadium output to 10,000 tons a year.
The UK-listed firm said on May 1 it would buy Vanchem Vanadium Products requiring capital of $45m. This would be for the refurbishment of facilities including three roasting kilns with capacity to produce vanadium products. Bushveld Minerals would also spend $20m developing its Mokopane vanadium deposit which will supply ore to Vanchem.
As with its existing asset Vametco, Vanchem is in South Africa's North West province amongst the many platinum group metal operations, but Mokopane is situated northwards in Limpopo province.
The total cost of the investment would be $133m including the purchase price, opening of Mokopane and refurbishment of Vanchem which will be undertaken over five years. For the purchase price, an initial $6.8m will be paid upfront with the balance paid by October.
The share was last trading on the London Stock Exchange at 31.55 pence per share taking gains on a 12-month basis to around 32%. It has a market capitalisation of £330m.
The company already has a presence in vanadium – a mineral anchored in the steel manufacturing business – producing 2,560 tons of vanadium and plans to increase capacity to 3,400 tons. These facilities have a nameplate capacity of 5,000 tons.
"The deal secures a cash generative asset and increases the group exposure to the commodity supported by a structural deficit market dynamics," said SP Angel, a broker that is Bushveld Minerals nominated advisor and broker.
The cost of the purchase, refurbishment and development of Mokopane would be an estimated 40% of the cost a mine to process facility greenfields project, the broker said. As a brownfields project, the purchase and development of Vanchem is consistent with Bushveld's broader low-risk strategy.
For instance, the company is invested in another UK-listed company, Afritin Mining, which is redeveloping a tin operation in Namibia previously operated by Iscor, the former South African steel manufacturer.
Bushveld Minerals said the vanadium market was "underwritten" by the steel manufacturing industry, but there is also an application in the production of energy storage applications such as VRFBs or vanadium redox flow batteries.
Financing of the transaction would be from existing cash flow from its Vametco facilities as well as debt facilities.
Vametco's sales revenue and earnings before interest, tax, depreciation and amortisation for the 2018 financial year increased 142.7% and 349.2% respectively to $192.2m (2017: $79.2m) and $107.5m (2017: $23.9m), underpinned by higher vanadium prices. The ferrovanadium price averaged $81.2/KgV in 2018, an increase of 148.9% relative to the previous year. Ferrovanadium price has averaged $76/KgV, year to date.
"This substantially reduces the capital required to bring the Mokopane Project into production, while also bringing it online in a much shorter timeframe than if we were to construct a new plant," said Fortune Mojapelo, CEO of Bushveld Minerals in a statement.
"We consider ourselves the ideal buyer for these businesses and given our sound portfolio of high quality deposits and a strong operating base established with Vametco, now is the perfect time to take advantage of this opportunity," he said.