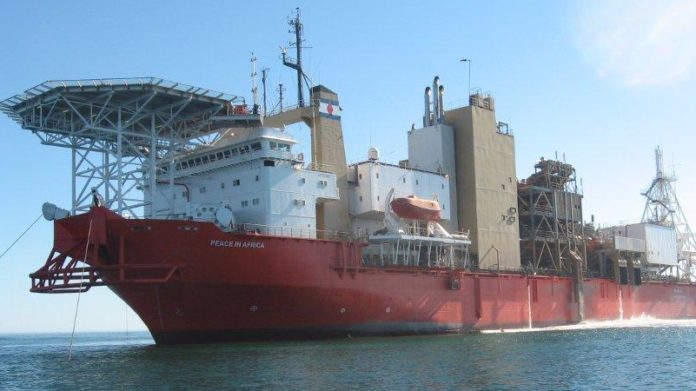 DEBMARINE Namibia today sanctioned capital expenditure totalling $468m which will be put to the construction of an offshore diamond vessel capable of taking production in 2022 up 500,000 carats – equal to a one third increase in Debmarine Namibia's output.
Debmarine Namibia is a 50:50 joint venture between Anglo American's 85% owned De Beers Group and the Namibian government. De Beers' share of the capital spend on the vessel – the seventh in the Debmarine Namibia fleet – will be $234m, about R3.2bn.
De Beers is targeting production of between 31 to 33 million carats (mc) in the current financial increasing to between 35mc and 37mc by its 2021 financial year, according to guidance provided in the 2018 financial results. De Beers spent $417m in capital expenditure in 2018.
"Some of the highest quality diamonds in the world are found at sea off the Namibian coast," said Bruce Cleaver, CEO of De Beers Group in a statement. "With this investment we will be able to optimise new technology to find and recover diamonds more efficiently and meet growing consumer demand across the globe," he said.
The investment carries a three year payback, an internal rate of return of 25%, and an earnings before interest, tax, depreciation and amortisation of some 60%, said Anglo American CEO, Mark Cutifani.
"We will continue allocating appropriate levels of capital in a disciplined manner across Anglo American's wider organic pipeline of near- and medium-term growth opportunities, including the world-class Quellaveco copper development in Peru, that we expect to contribute towards our 20 to 25% production growth by 2023," he said.
De Beers said on April 9 that third cycle (sight) sales totalled $575m, just over $25m more than at the equivalent stage last year.
In terms of the first three cycles of the year, revenue was tracking 10% below revenue year-on-year. However, sales had moved back to "a more normalised" position, according to RBC Capital Markets in a note at the time.