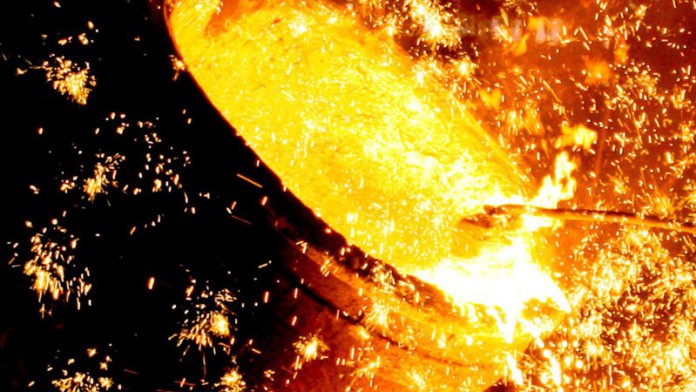 ANGLO American Platinum (Amplats) will officially unveil a $62m smelter development at Unki, a mine in Zimbabwe, on Thursday despite contending with "outstanding" regulatory and operational issues in the country.
Zimbabwe has been a key platinum group metal (PGM) production hub for Amplats and its rivals, Impala Platinum (Implats) as well as Sibanye-Stillwater. The three companies have, however, continued to invest in projects in the country. Zimplats, controlled by Implats, is upgrading its Selous Metallurgical Complex, for example.
However, concerns over the operating environment and regulatory framework have continued. Jana Marais, spokesperson for Amplats, told Miningmx by e-mail on Wednesday that "… the current 50% forex retention remains a challenge" for the company.
In addition to runaway inflation – prices rose 75% in April – the forex crunch has led to Zimbabwe's central bank handing platinum miners only 50% of their earnings in forex. The balance of earnings is paid in local currency.
As for regulations, Amplats said it was pursuing engagements with President Emerson Mnangagwa's administration to extract improvements in the operating framework. "Some outstanding regulatory issues – in particular the indigenisation policy for the PGM sector – are [other] issues that we are engaging with government on," said Marais.
Mnangagwa's administration requires that majority control in local platinum mines be vested in black local groups.
UNKI
Despite these policy and business environment concerns, Amplats has kept the faith with the Unki smelter the centrepiece of which is an 8.5MW electric smelter at the Unki Mine.
The smelter will enable Unki to export a platinum concentrate matte.
"The smelter is sized to meet Unki's current production, however, it retains the capability for later upgrade to meet future increased mine production," said Marais. Unki will have smelting capacity of about 623,000 tons per year.
The state controlled Herald newspaper reported that Mnangagwa will preside over the official opening of the Unki. Walter Nemasasi, Unki's GM, was quoted saying: "We are expecting President Mnangagwa to open the plant on Thursday. The commission had earlier been scheduled for January but was moved".
PRODUCTION
In the quarter ended December, Unki mine recorded "… strong production performance, with PGM production increasing by 36% to 49,800 ounces". This was owing to a robust operational performance which saw tonnes milled surge by 20% and recoveries improve by 10%, the company said.
Platinum production strengthened 34% to 22,000 oz compared to the previous contrasting period while palladium production increased by 38% to 19,600 oz.