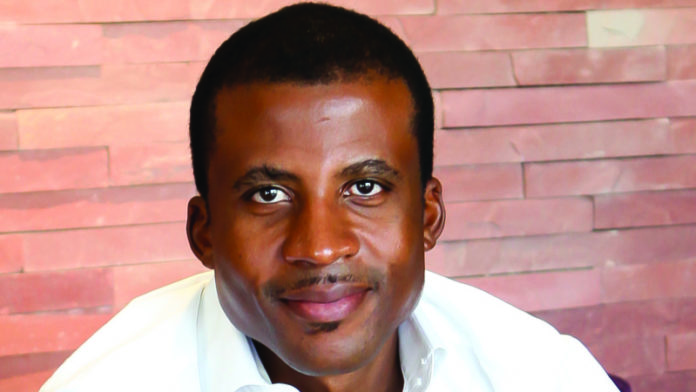 BUSHVELD Minerals guided to a nine to 13% improvement in vanadium production from its Vametco facilities for its 2019/20 financial year, despite downtime of some three weeks related to maintenance.
Commenting in its first quarter production update, in which production totalled 649 metric tons of vanadium (mtV), Bushveld Minerals CEO, Fortune Mojapelo, said the output improvement was owing to its transformation programme – a strategy which he described as "imperative" in order to support the firm's growth plans.
Bushveld Minerals announced on May 1 it would spend $68m in order to buy and refit vanadium facilities held in Vanchem Vanadium Products, a subsidiary of Duferco Vanadium Investment Holding SA. The expenditure also included the development of Bushveld's Mokopane project in Limpopo province and would take total group production towards its strategic target of some 10,000 tons of vanadium annually.
Mojapelo said the transformation programme was designed "… to ensure that we maximise production throughput, minimise costs on the back of the improvements implemented by our motivated and fully engaged workforce".
Production of some 2,800mtV to 2,900mtV was forecast "… which reflects continued expected improvements under the transformation programme and represents an overall production increase of between 9% and 13% on the previous year," he said. Unit production cost of $18.90/KgV to $19.50KgV were expected for the 2019 calendar year representing a 2% to 4% per cent reduction relative to 2018 unit cost of $19.70/kgV.
The production estimate did not include any contribution from the Vanchem plant the purchase of which would be finalised no later than October. The forecast also included a planned 24 day maintenance programme in June and July which would skew production towards the second half of the firm's financial year, the company said.
The transformation programme also included a reshuffle and new management appointments which would oversee an increase in crusher and mill availability and throughput rates in order to increase concentrate production.
Increased kiln availability and improved leach plant recoveries were also planned as part of the programme, and appeared to be showing up in Vametco's numbers. At some 270mtV for March, Vametco achieved its e highest monthly production rate of the past 21 months.
Vametco's sales revenue and earnings before interest, tax, depreciation and amortisation for the 2018 financial year increased 142.7% and 349.2% respectively to $192.2m (2017: $79.2m) and $107.5m (2017: $23.9m), underpinned by higher vanadium prices. The ferrovanadium price averaged $81.2/KgV in 2018, an increase of 148.9% relative to the previous year. Ferrovanadium price has averaged $76/KgV, year to date.