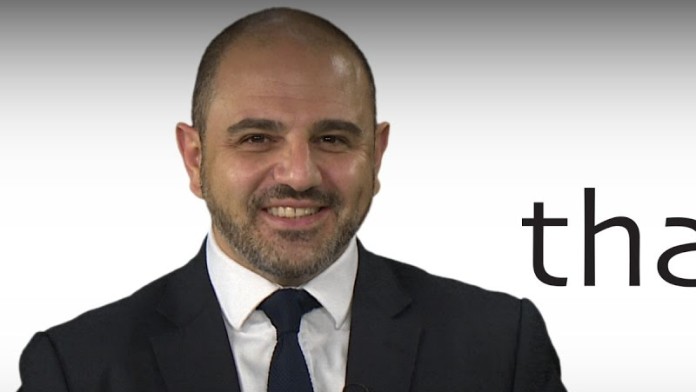 THARISA CEO, Phoevos Pouroulis, said the company was confident of producing the production averages over the next two quarters in order to meet adjusted guidance after a disappointing first half to the financial year.
An analyst said the company would have to achieve about 400,000 tonnes of chrome production in the current and final quarter of the year to meet 1.4 million tonnes (Mt) of full-year production after first flagging production of 1.5Mt.
"We are certain we can achieve that. We are ramping up anyway in terms of our 2020 strategy," said Pouroulis in a telephonic interview shortly after the company published its half-year numbers in which earnings fell 60% to four US cents per share (2018: 10c/s).
Tharisa flagged operational difficulties in the first quarter owing to reduce ore availability which it decided to remedy by blending in tailings. However, the impact of the tailings was heavier than predicted and resulted in less yield. Production numbers duly fell but there was evidence of recovery in the second quarter.
At the half-year, chrome production was 614,000 tonnes, down 16.2% year-on-year. Platinum group metal (PGM) production was also negatively affected and despite a far improved basket price for PGMs – up 24% in rands – earnings before interest, tax, depreciation and amortisation was down 44% to about $30m.
On the positive side, Tharisa paid a $0.5c per share dividend – 16% of net taxed profit (NPAT) in line with its 15% NPAT policy – whilst its balance sheet looked in good shape with $66.8m in available cash having generated $17.1m in free cash during the period.
"We continue to expect a stronger H2 for the company, led by >20% production growth and supportive commodity prices; thus, with attractive trading multiples, we reiterate our outperform rating," said BMO Capital Markets analyst, Alexander Pearce in a note.
In its note, Peel Hunt took the broad view that given Tharisa's decision to reset the mine, the first half of this year was likely to be weaker than historical performance. It said two of the four requirements to meeting the 2020 strategy of two million tonnes of chrome were in place. It said this upside had not been factored into the share.
"Operationally, H2 should be stronger," said after a challenging H1; this should also come amid better pricing for chrome concentrates," said Berenberg which said there was an upside to Tharisa's share price of some 41%.
Shares in Tharisa were down marginally on the London Stock Exchange today but on a 12 month basis they were nearly 2% higher.