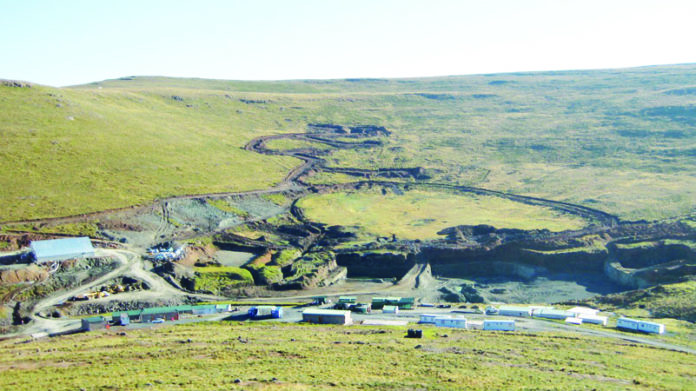 LUCAPA Diamond Company (Lucapa) said it was on track to post an operational profit in its 2019 financial year after its Lulo and Mothae diamond mines achieved production milestones in the firm's second quarter.
Two developments are set to assist the company, it said: these are the arrival of a new mining fleet on the premises of Lulo in Angola, and a transition to higher grade mining areas at Mothae, a Lesotho-based mine Lucapa bought and reopened.
At 6,349 carats, production at Mothae was lower than in the first quarter but 20% ahead of plan on a half-year basis. At Lulo, production totalled 3,868 carats which was heavily down on the second quarter of the previous financial year.
However, the company was positive on the outlook for Lulo. "Production for Q3 2019 and thereafter will also be boosted by a new fleet of Volvo and Caterpillar earthmoving equipment, comprising six excavators, eight trucks and three bulldozers," the company said in a second quarter production report. "This new fleet of earthmoving equipment has started arriving on site at Lulo," it added.
In April, Lucapa announced a restructure of its balance sheet in which it agreed new loan terms with an entity owned by non-executive director and shareholder, Ross Stanley who joined the Lucapa board in July last year.
Limited company, New Azilian, lent A$10m (R100.6m) to Mothae, Lucapa's newly commissioned diamond mine in Lesotho, which will effectively replace more expensive debt it owes to Equigold, a private company registered in Singapore.
The loan is a one-year facility offered at an interest rate of 10% with the option to pay up to half of the interest due in Lucapa shares, provided shareholders agree. New Azilian has advanced Lucapa A$6m (R60m) of the loan facility with the balance to be drawn following Lucapa's annual general meeting in May.