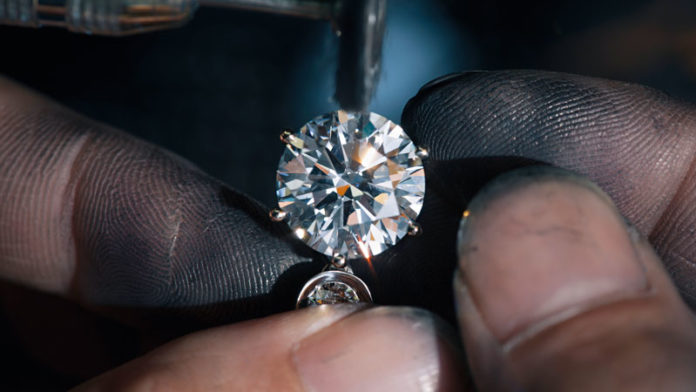 A PROLONGED improvement in the gold price could spell bad news for the diamond sector because diamonds were considered a less effective store of wealth, said Bloomberg News citing the views of Citigroup.
It was Citigroup that said earlier this week the gold price could test $2,000 per ounce assuming the US economy continued to weaken and the US Federal Reserve decided to cut interest rates as a result.
Barry Ehrlich, an analyst at the bank, said diamond demand could be hurt. "A healthy diamond market requires a healthy US (and China, India) middle-class consumer," he said in the Bloomberg News report.
In addition, history shows that elevated gold prices result in higher levels of recycling in both the gold and diamond sectors, said Erhlich. "If economic conditions deteriorate, we should expect not only subdued demand but additional diamond supply from recycling."
De Beers announced latest sales figures following recent meetings with buyers totalling $280m, somewhat higher than the $250m sold in the previous sales cycle, but 44% lower year-on-year. The diamond producer meets with buyers 10 times a year.
RMB Morgan Stanley said in a note at the time of the De Beers' sale announcement that it saw "limited downside" to diamond revenues. Said the bank: "Q4 remains key for demand. Medium-term, supply shortages continue to support appealing industry fundamentals."
Commenting during Anglo American's interim results presentation on July 25, Bruce Cleaver, CEO of De Beers, said there was no need for panic regarding the diamond market. He said there was "reasonable demand" in the downstream sector.
"It is still robust; there is reasonable demand, it is not awful. So as long as you have downstream demand you would expect the midstream to play themselves out over time,"he said. Cleaver added, however, that De Beers would be marketing in order to boost fourth quarter sales on which the fortune of the year seem largely to turn.