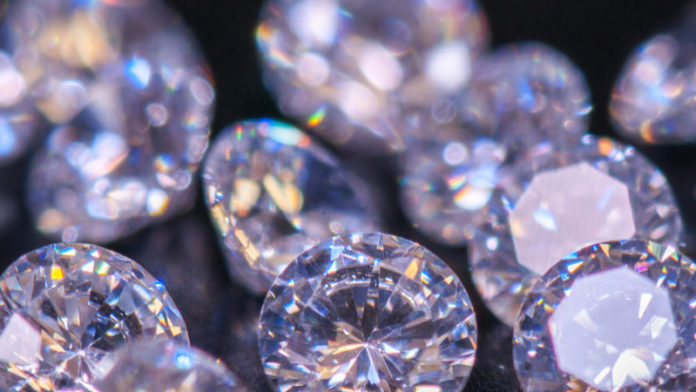 PETRA Diamonds said its South African lenders remained onside despite weak diamond prices which led the company into a $258.1m net loss for the year ended June 30, most of it due to a $246.6m non-cash impairment.
The London-listed firm, which also announced today it would part ways by October next year with its founding executive, Adonis Pououlis, said it had enough headroom to cope with the prospect of continued weak diamond pricing in the current year. It had not drawn down on a R1bn revolving credit facility and R500m in a working capital facility.
"Updated cash flow projections indicate sufficient headroom from available cash balances and existing banking facilities," the company said. The company had also registered operational free cash flow of $70.5m compared to a cumulative outflow of $469.3m in the four previous financial years of which the last was -$61.3m.
Nonetheless, life remains precarious for Petra which is attempting to get the most from its projects whilst implementing an efficiency drive, called Project 2022. Petra has targeted cash flow generation over three years of $150m to $200m – a strategy implemented by Richard Duffy, appointed CEO of Petra Diamonds in February.
Responding to questions following a presentation today, Duffy acknowledged the cash flow targets were "less comfortable" should the market continue to deteriorate. That was because Project 2022 had been devised using 2018 market assumptions. "We are currently confident about the targets but we might have to revisit them," he said.
Whilst this is underway, the company is also tackling high indebtedness. Net debt was reduced to $541m as of June 30 compared to net debt as of December 31 of $554.9m. The net debt number adjusts for yet-to-be received income from debtors. On a year-on-year basis, net debt was $445.7m, however.
There was a possibility Petra might have to utilise its credit facilities in order to finance short-term working capital shortfalls. "We are in discussions with our lenders," said Duffy.  The firm's net debt to earnings before interest, tax, depreciation and amortisation (EBITDA) ratio was 3.9x as of June 30 which compares to 2.7x at the end of the previous financial year. Lender covenants are set at 4.5x net debt to EBITDA.
Petra said it had agreed with lenders to the firm's black economic empowerment partners to restructure repayment of some $54.2m in debt so that it became payable by November 2021. This compares to the previous repayment schedule in which two instalments were to be made in November and in May, 2020.
The impairment charges were driven by "more conservative rough diamond pricing estimates" as well as "a more conservative outlook on future price growth" which had impacted on the carrying values of all operating assets, the company said.
Commenting in his CEO's full-year review, Duffy said that "… revised starting price assumptions, given recent weakness in the diamond market and a decision to use a lower real price escalator compared to earlier assumptions, resulted in each of the four operational assets' carrying values being partially impaired".
In the medium-term, the diamond market was set to improve, said Duffy. Conditions in the 2019 financial year were tough: at 3.7 million carats, Petra sold 2% less stones whilst its average realised price was 5% lower. There was a softening in demand across the size ranges but particularly in the lower value, smaller stones, it said.
For this year to date, sales of $61.6m were achieved at a September tender registering a 4% deterioration in prices compared to fourth quarter average, like-for-like sales. Demand "remained solid across all assortments although weaker for larger white stones," said Petra. The weakness of the rand against the dollar had offset the market somewhat.
The company was "on track" to achieve 2020 production guidance of about 3.8 million carats which would compare with 3.87 million carats in the year under review (meeting guidance) and slightly better than 2018 production of 3.84 million carats.
The declining nature of the firm's capital programme would be helpful, however. Operational capex had fallen to $81.4m in the 2019 financial year compared to $130m in the previous year and $288m in 2016. But next year would be complicated by the impact of possible recession in the US. Wage negotiations, mostly with the National Union of Mineworkers (NUM) was due to kick off in South Africa next year in pursuance of a new three-year wage agreement.
Shares in the company fell 6.5% in early London trade. On a 12-month basis, Petra shares have lost 79%.