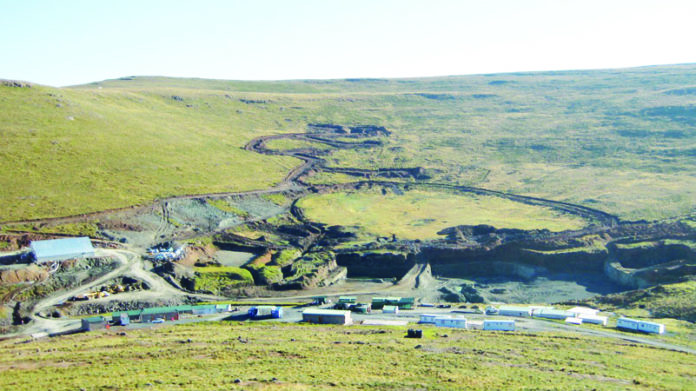 LUCAPA Diamond Company reported record quarterly production for the three months to end-September with best ever numbers flowing from its Mothae mine in Lesotho.
Just over 7,000 carats were recovered at Mothae and a further 7,603 carats at the firm's Lulo alluvial mine in Angola – its second best quarterly performance – taking the total for the quarter to 14,610 carats, the firm said.
"The results are in line with Lucapa's strategy of expanding high-value diamond production to maximise revenue generation," it said in a report. Some 432 diamonds of 4.8 carats or larger were recovered, including 136 specials defined as 10.8 carat or larger diamonds.
The improvement at Lulo, in which Lucapa has a 40% stake, was put down to an increase in the recovered grade of 10.5 carats per 100 cubic metres. More material was processed from the new higher grade flood plain mining blocks, it said.
The recovered diamond grade of 2.3 carats per 100 tons at Mothae was 16% ahead of plan, while the record 298,726 tonnes treated during the quarter was 11% ahead of plan.
Mothae produced 135 +4.8 carat diamonds including 39 specials.
Lucapa said in August that diamond sales for the year were at $35.5m following a round of tenders from Lulo and Mothae.
The diamond market is under pressure currently although the expectation is that conditions will begin to improve in the fourth quarter on the back of seasonal demand. Notwithstanding the market pressures, Lucapa said on July 15 that it was on track to post an operational profit in its 2019 financial year.