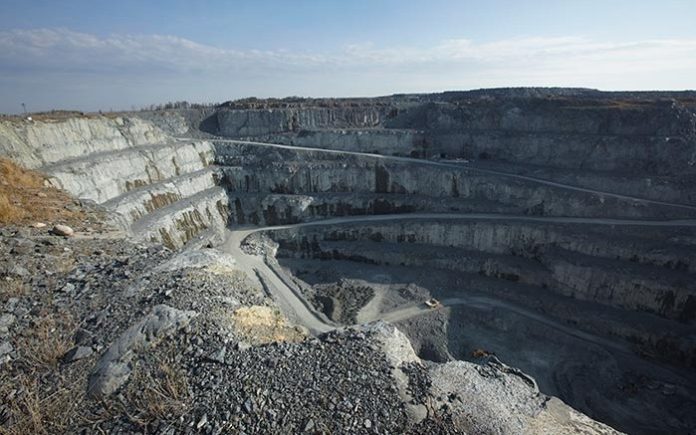 MARKET reaction to Impala Platinum's R10.4bn bid for North American Palladium (NAP) following the Johannesburg close yesterday was relatively sanguine – a view born out by a virtually unchanged share price today.
Analysts described the proposed transaction as cheap although the all-important rider is that the palladium market doesn't capsize.
One of the other features of the transaction is that Implats chose to buy outside of South Africa: it had been tipped to do a deal with its neighbour, Royal Bafokeng Platinum.
Nico Muller, CEO of Implats, was at pains to say geographic diversification was "a secondary" benefit of the deal – cheap water, stable power and untroubled country economics notwithstanding.
"This is a surprise move for Impala, with domestic M&A, or organic growth options nearer the front of investors' expectations in our view," said Dominic O'Kane, an analyst for JPMorgan Cazenove. There was "strong financial and strategic justification" for the deal, however, especially as it came at a 15% discount to NAP's market close on October 3.
"The deal appears both accretive and inexpensive, in our view," said RMB Morgan Stanley analysts Christopher Nicholson, Brian Morgan and Jared Hoover.
Implats was able to drive a good price for NAP because its asset – Lac des Iles – was at the upper end of all-in sustaining costs compared to Stillwater Mining, its North American peer, and was in a capital expenditure intensive mode presently. Lac des Iles also has history: a recapitalisation of the mine was required in 2015.
RMB Morgan Stanley concurred with Implats' view that the palladium market was structurally sound, but there was "a material risk to the palladium market" in the long-term owing to PGM switching in autocatalysts, new production and the onset of battery electric vehicle use.
Asked by Miningmx to comment on the stability of the palladium market, Muller said demand would be robust, at least for the nine-year mine of life currently imputed to Lac des Iles, especially given its anticipated four-year payback.
One dissenting voice was PGM market veteran René Hochreiter, an analyst for Noah Capital, who said the proposed transaction was expensive.
"Very expensive deal in our opinion," he said, adding that R13bn for 300,000 ounces translated to a market capitalisation to PGM production of R43,000/oz PGM. This compared to Implats' current R27,600/oz PGM.
"Can Implats afford a R13bn share dilution for a paper swap deal or cash deal even with the good medium term outlook for the palladium?," said Hochreiter. "This may pay off at some stage in the future, but shareholders may have to wait for a while especially if the expansion from 235,000 os to 280,000 oz needs high capex."
"NAP looks like the winner in this deal," said Hochreiter.
DEAL RECAP
The transaction – which is worth about 14% of Implats' market value – will be financed through a combination of R6bn in cash resources and a bridging facility that will be refinanced with additional cash, debt and possibly the sale of Implats' treasury notes. The issue of shares was "not a priority" in the financing of the deal so far.
The offer price comprises a blended C$16.77 per share consisting of a higher C$19.74/share offer to minorities and C$16/share to Brookfield Business Partners, an entity that helped save NAP's Lac des Iles from bankruptcy several years ago. The minority consideration represents a 15% and 23% premia to NAP's 30-day and 60-day VWAP as of October 4 respectively. The total consideration is just over a billion Canadian dollars.
The Lac des Iles mine has been in operation since 1993 and is expected to produce between 220,000 and 235,000 oz this year at an all-in sustaining cost (AISC) of $785 and $815 per palladium ounce produced. At current palladium pricing it is highly cash generative: in 2018 it generated C$45m in free cash flow, some R512m.