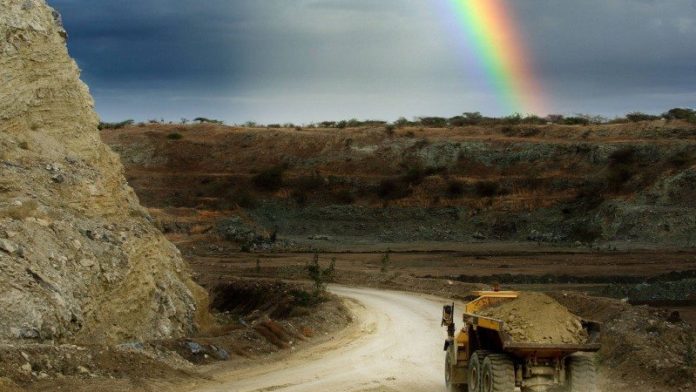 PETRA Diamonds CEO Richard Duffy said the company was confident proceeds from the sale of a previously embargoed diamond parcel would contribute towards the cost of rebuilding a tailings storage facility at the firm's Williamson mine.
A portion of the facility's wall burst at the Tanzanian diamond mine in November which resulted in Petra suspending production until about mid-year. "We are confident the parcel will be released and talks with Tanzania's government are progressing," said Duffy.
He was commenting during an operating update for the six months of Petra's 2023 financial year to December 31. At that date, Petra's net debt more than doubled to $90.8m from $40.6m as of June 30. Jacques Breytenbach, CFO of Petra, said there were no surprises in that it was owing to a previously flagged increase in capital expenditure, and related to the timing of Petra's diamond tenders among other factors.
The parcel of diamonds, which Petra valued at $14.8m, was seized by the Tanzanian government in 2017. The government claimed the true value of the parcel was $27m. It alleged Petra had "cheated" the government by declaring a lower valuation. The Tanzanian government subsequently agreed to allocate the parcel to Petra following a framework agreement with subsidiary, Williamson Diamonds Ltd.
Duffy said Williamson Diamonds had access to funding through a local bank and that it was unlikely Petra would have to directly contribute to the repair of the facility wall, the cost of which will be articulated when Petra reports its interim financial results.  "Williamson has sufficient cash to continue for the foreseeable future," Breytenbach added.
Petra said in an announcement today that the "root cause" of the collapse of the storage facility wall was presently unknown but a geotechnical forensic study was underway. In the meantime, Williamson Diamonds was assessing the safety of all of its tailings facilities which would be presented to the Tanzanian government for approval.
It confirmed that a total of 286 individuals from 50 houses were relocated as a result of the breach. Of these 130 individuals from 22 houses returned to their former homes which have been deemed safe, said Petra. About 145 individuals from 23 houses are currently housed in accommodation rented by Williamson Diamonds, and 11 individuals from five rental houses have secured alternative rental accommodation, the company said.
The breach is bad timing for Williamson mine which was reopened in 2021 following a decline in diamond prices which forced it into mothballs. During this time, Williamson was subject to numerous incidences of illegal mining which local security sought violent means to quell.
A new social compact signed with Petra, coinciding with an improvements in diamond prices and a prior restructuring of Petra's balance sheet enabled the company to reopen Williamson after first considering its sale for a period.