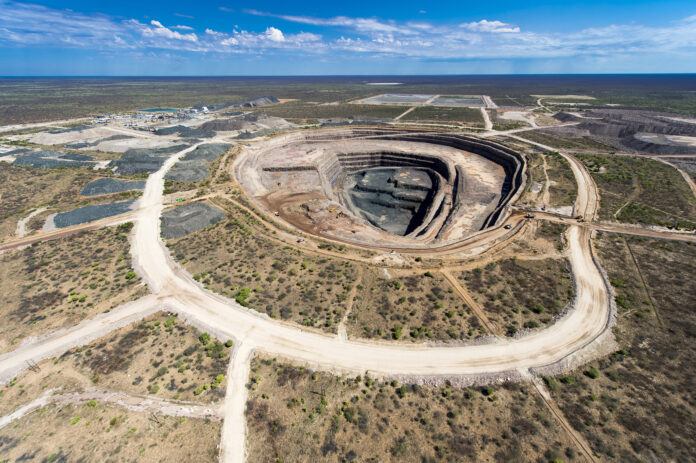 LUCARA Diamond Corp.'s expansion of the Karowe mine in Botswana would take 18 months longer to complete than first planned while the project's capital costs would increase a quarter to $683m.
But the project – which aims to extend mining to at least 2040 by accessing underground diamond reserves – retains the support of Lundin Group, Lucara's 24.5% shareholder.
Adam Lundin chair of Lundin Mining Corp. and a director of Lucara said the Karowe expansion "remains highly economic despite the delays incurred".
First production from Karowe's underground section was now planned for the first half of Lucara's 2028 financial year instead of the second half of the 2026 financial year as previously planned. There had been an estimated 28% increase in construction time after Lucara encountered more underground water than expected. Grouting, intended to stem the presence of water, had therefore taken longer than expected.
The capital cost increase would be funded through contingency provisions.
Lucara also said today the revenue profile of the project would change as the company would resort to using lower grade ore from stockpiles to sustain mill feed while the transition to underground mining was completed.
Eira Thomas, CEO of Lucara also backed the project saying it would pay back capital in three years and add $4bn in revenue using "conservative diamond price assumptions" – as previously projected.
"The project also comes at a time when the long-term outlook for the diamond market is stronger than it has been for many years representing an exciting growth opportunity for our shareholders and stakeholders in Botswana," she said.
Karowe is renowned for producing high value diamonds. In 2019 Lucara announced the discovery of a 1,758-carat diamond – the largest uncut rough in recent history – beating its 2015 discovery, the 1,109 Lesedi La Rona. The 2019 discovery was second in size only to the 3,106-carat Cullinan Diamond, recovered in South Africa in 1905.
Lucara has forecast production of between 395,000 and 425,000 carats for the current financial year. Sales would total between 385,000 and 415,000 carats generating revenue of between $200m and $230m for the year, the company said. Total operating cash costs would come in between $32.50 to $35.50 per ton processed.