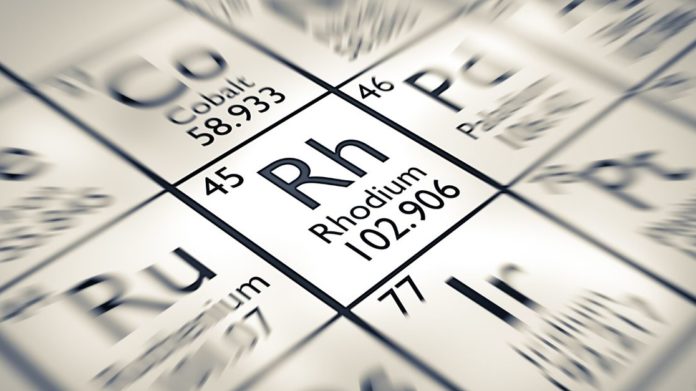 ANGLO American Platinum (Amplats) is set to report a heavy decline in interim earnings following steep declines in metal prices, lower output and higher inflation.
Rand depreciation against the dollar lessened some of the pain but interim earnings for the six months ended June could be as much as 75% lower, the Anglo American-owned firm said today in a trading update.
Headline earnings are likely to be between R6.7bn and R9.4bn compared to R26.7bn last year at the interim stage. Share earnings would be R25.44 and R35,69 per share compared to R101,40 a share last year.
Loadshedding implemented by Eskom accounted for 66,400 ounces in deferred production for the six months but a lot of the year-on-year damage was owing to weaker prices. The average palladium price received 29% down while rhodium fell 47%.
Overall, the rand price basket price received by Amplats during the six months was 15% lower year-on-year.
From a production perspective, the ramp-up of the Polokwane smelter following its rebuild last year led to lower PGMs output. Amplats said it also conducted an integrity check of its processing plants as per an annual health check.
The result was a 12% year-on-year decline in refined sales from Amplats operations which excludes third party trading.
Continued inflationary pressure and exchange rate volatility have also led to higher mining and processing costs, the group said. Costs incurred in purchasing of concentrate decreased compared to the first half of its 2022 financial year due to the lower prices and volumes.
Between 85 and 90% of palladium and rhodium demand is from the automotive sector where the metals are used in autocatalysis. Given this dependence amid the growing dominance of hybrid electric vehicles these two metals are forecast to move into a structural surplus from 2024, according to a report by UBS. The expectation of this will "likely continue to weigh on prices," it said.
While PGM price declines have been underway since last year, the extent of the weakness has caught the market by surprise.
PGM miner Tharisa noted last week "some unusual and often aggressive selling patterns" amid renewed fears of macro-economic slowdown driven by China and the US. Customers were clearing pipelines which had fed into higher car sales, it said.
"We maintain that while prices are trading near 52-week lows, in the medium to long-term prices should rise, driven by supply complexities in the major producing regions with current pricing pressures leading to increased chllanges faced by some higher cost producers," said Tharisa CEO Phoevos Pouroulis.