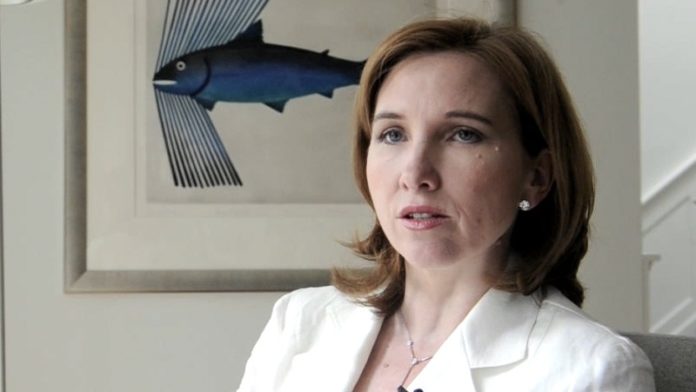 EIRA Thomas has stepped down as CEO of Lucara Diamond Corp., the Toronto-listed miner, the company announced today.
Her resignation comes amid high distress for Lucara which is in discussions with lenders over financing of a heavily delayed expansion at its Karowe mine in Botswana.
Thomas, who is a co-founder of Lucara and was CEO since 2018, has been replaced by William Lamb, a former CEO of the diamond firm for seven years from 2011.
Lucara insisted last week that Karowe's expansion remained economically robust. However, the company raised a flag on its going concern status following a project cost blowout.
In July, Lucara said an 18-month project delay would see the underground expansion project capital increase about 25% to $683m. The project's initial revenue profile would therefore fall below expectations as it used low grade diamond ore stockpiles to supply the market.
The project was partly financed with debt of $220m consisting of a syndicated $170m bank loan and a separate working capital facility totalling $50m. Perilously for Lucara, the working capital facility, as well as a commitment to fund the project shortfall, falls due on September 1.
In announcing the resignation of Thomas, Lucara acknowledged her "many years of involvement with Lucara" including a sales agreement for diamonds above 10.8 carats with HB Antwerp "generating regular revenues on superior pricing terms". Thomas also led a strategy to sell diamonds online.
Lamb, who helped build Karowe, was "ideally suited to advancing the company's key underground project to a successful completion", said Lucara.
Commenting last week, Lucara said "there is a concern regarding the company's ability to meet its commitments and discharge its obligations in the normal course of business".
"While management believes the company will be able to resolve the noted items through its ongoing engagement with its lenders, there can be no assurance that those efforts will be successful," it said.
Lucara has drawn down on $90m of the $170m project loan as well as all but $15m on the working capital facility. It had cash on hand of $26.7m. It can fall back on a $25m standby facility provided by Nemesia S.A.R.L., a 19% shareholder which represents the Lundin Group via a trust.
Lucara reported second quarter adjusted Ebitda of $15.7m compared to $24.4m for the second quarter of the previous financial year. Net income of $5m was down on $12.5m posted last year.