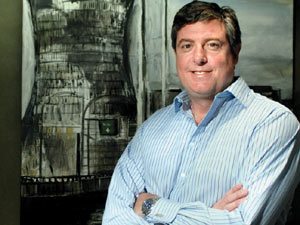 [miningmx.com] – COAL of Africa, the Johannesburg- and Sydney-listed coal development firm, said it had completed the sale of its non-core assets with a deal to dispose of its Mpumalanga property, Mooiplaats, for R250m.
Under the leadership of David Brown, CoAL's CEO, the company has been ridding itself of its non-core assets, tidying up outstanding payments on assets and agreements, and sourcing fresh finance for its production plans.
In August, it said it would pay $10m to Grindrod, a listed logistics and freight company, to settle an outstanding rail and port agreement while in the same month it signed an agreement with four investors to inject up to $64.9m by placing shares at double the firm's then share price.
Brown said the remaining target of the firm's turnaround plan was to secure the funding for the wholly-owned Makhado coking coal project, located in the Soutpansberg coalfield in South Africa.
"On completion of these sales and the proposed equity financing, we will be in a position to unlock the intrinsic value of our coking coal assets in South Africa and create value for all our stakeholders," Brown said in a statement to the JSE.
"It has been an extremely challenging environment in which to execute our turnaround strategy. This achievement is testament to the management team, and I look forward to our next chapter of growth,' he said.
The sale of Mooiplaats, an underground thermal coal mine put on care and maintenance in October last year, would be settled in two tranches of R150m – to be received in the first quarter of 2015 – and a second R100m tranche by November 30 of that year.
The buyer, Blackspear, a privately owned business that already has operating assets in South Africa's coal industry, would pay the tranches in monthly payments starting with an initial R2.3m in November 2014 which would increase to R4m from February 2015.
In March, CoAL had the sale of its R20.4m Goodenhoop mineral right, approved by the South African government. A month earlier it had had the R80m sale of Woestalleen, a property in Mpumalanga province, approved by the state.
Coal is currently expanding its Vele coking coal property in the Limpopo province so as to produce more volume and add thermal coal to its product.
Shares in the company gained just over 7% in early morning trade on the JSE following the announcement on Mooiplaats.