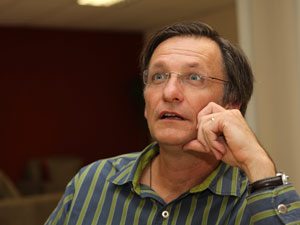 [miningmx.com] – SHARES in Miranda Minerals have been suspended on the JSE on the request of the company which said it could "no longer meet its obligations" and that its CEO, John Wallington, had quit the company.
"Shareholders are advised that the board has requested the JSE to suspend the share trade of the company following a determination that the company is financially distressed, has effectively ceased to do business and can no longer meet its obligations," Miranda said in a statement to the JSE.
The final straw for Mirandal Minerals was the failure to buy Nkomati Anthracite from Sentula Mining, held in Sentula's subsidiary, Benicon Coal. Miranda Minerals was to buy the asset for R1,000 but assume R150m in debt which would be repaid on behalf of Benicon to Sentula.
Miranda said its board was "… considering various options, including, but not limited to, business rescue proceedings". It wished Wallington well on his future.
Wallington joined Miranda Minerals from Coal of Africa (CoAL), the Perth headquartered company he managed for over two years before a string of legal bars held back the development of its Vele coking coal mine in the Limpopo province.
Having resigned from CoAL, it was with some surprise that the former Anglo Coal executive turned up at Miranda.
Wallington was reluctant to say what he intended to do at the company although Miranda's then executive director, Rudolph de Bruin, told BDLive the two would be "a team" in which he would find the deals while Wallington would vet them.
On February 27, De Bruin resigned from the company amid speculation there had been a disagreement between him and Wallington over the purchase of Nkomati Anthracite.
De Bruin was largely responsible for resuscitating Miranda Minerals after buying the company in 2012 through his investment company, Incubex.
Then in March, Wallington took the unusual step today of correcting the company's previous statement of going concern, saying that its directors would in the short term "… procure or provide the necessary funds through loan advances or deferral of fees…".
This was in order to keep the company solvent until it had raised capital, possibly through a rights issue.
Even then the precariousness of Miranda's financial position was made clear with Wallington pointing out that as of February its monthly cash burn was between R1.2m to R1.5m inclusive of fees paid to directors and that cash on hand amounted to only R231,266.
This was after raising R6.3m through issue of shares subsequent to its year-end through which it settled the majority of its liabilities. Liabilities, excluding directors and shareholders loans, was R2.5m, it said. Net liabilities was about R7m.
Miranda Minerals posted a loss for the year ended August 31 of R24m, a R52m reversal year-on-year. Included in the R24m loss is a R7.8m share-based payment expense.