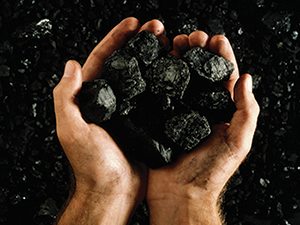 [miningmx.com] – SOUTH32 may discuss the possibility of signing new coal supply agreements with Eskom at its Klipspruit and Khutala colleries in order to finance extensions at the operations which would depart from the traditional cost plus arrangement.
In terms of cost plus financed collleries, Eskom is required to finance the development of the mine from which it exclusively receives coal at a price that locks in a pre-agreed operating margin for the mining company.
However, Eskom is in financial distress owing to the burden of its capital pipeline, a decline in electricity usage, and above inflation primary energy costs including the use of diesel which help it preserve its reserve margin.
It's therefore a matter for conjecture as to whether it has the finance to build new mines even though it desperately needs the coal supply given a dearth of alternative investment in the country.
For its part, South32 is seeking a return on new assets it develops that probably outstrip the current returns on its cost plus mines bearing in mind that BHP Billiton has openly identified a 20% return on investment.
"Khutala is cost plus, but clearly we will have a look at what structure of contract gives best returns and we will have that conversation with Eskom," said Graham Kerr, CEO-elect of South32.
Kerr was commenting following an announcement from BHP Billiton, of which he is CFO, that it had approved proposals to demerge its non-core assets into a new company to be called South32.
South32, to which analysts have imputed a value of between $12bn to $15bn, is due to be listed in Perth with secondary listings in London and Johannesburg. A shareholder vote to approve the demerger will be held on May 6.
Asked about business conditions in South Africa, where South32 derives about a quarter of its pretax earnings (based on BHP Billiton's 2014 financial figures), Kerr said South32 would benefit from years of experience operating in the region.
"BHP has been in South Africa for long period of time. We are proud of the manganese, coal and aluminium businesses. We have had an ongoing relationship with government for long period of time.
"We see an opportunity when look at South Africa," he said adding that the focused nature of South32's regional structure would help make a difference.