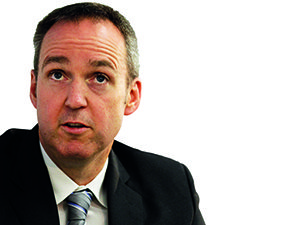 [miningmx.com] – The South 32 board would take a decision on future investment in the Khutala and Klipspruit collieries around mid-2017 but would like to see "regulatory certainty and commercial certainty' in South Africa by that time.
That's according to South 32 CEO Graham Kerr speaking at a media conference after the release of the group's maiden results for the year to end-June.
South 32 was listed on the JSE in May after being created through the demerger from BHP Billiton of "non core assets' including coal, base metal and aluminium operations in South Africa, Mozambique, Colombia and Australia.
In South Africa, South 32's major operations include ferro-alloy group Samancor as well as the Hillside aluminium smelter in Richards Bay and four major collieries; Khutala, Klipspruit, Middelburg and Wolvekrans. South 32 collieries supply coal to Eskom's Kendal and Duvha power stations.
In June, Eskom acting CEO Brian Molefe indicated he wanted to move away from "cost plus' coal supply contracts to a market-related tender system.
That will require the re-negotiation of contracts with "cost plus' collieries such as Khutala where Eskom had originally put up much of the capital to build the mine in return for lower coal costs over its economic life. Eskom is also responsible for the on-going capital expenditure at such mines.
In July, Kerr told Miningmx that "from our perspective, there is an opportunity for us to build a sustainable and strong coal business in South Africa. Having said that, we need to make sure we have the right environment from the regulatory point of view.
"We require Eskom and the government to create economically rational conditions in order to have a strong base to drive empowerment.'
The two issues referred to there by Kerr are the debates underway over "once empowered – always empowered' and Eskom's stated requirement that it wants new coal supplies to be sourced from companies that are 50% plus one share black-owned.
This is despite the fact that the Minerals and Petroleum Resources Development Act (MPRDA) only requires mining companies to be 26% BEE empowered.
Asked for his latest views on this Kerr replied today that, "we see an opportunity to work together. The regulatory uncertainty concerning the "once empowered – always empowered " does play on our minds but we think there's time to work on that.'
COO for South 32's Africa operations Mike Fraser added, " discussions are underway with Eskom on the future of Khutala but it's early days. We think Eskom's BEE requirements such as the 50% plus 1 ownership may have to be more flexible. South 32 is already fully compliant with the BEE requirements of the Mining Charter.'
The group is forecasting a 15% drop in domestic coal production over the next two years from 18.1 million tons (mt) in financial 2015 to 15.3mt in financial 2017 due mainly to the curtailment of mining at the Khutala open pit operations leaving output dependent on the Khutala underground mine.
Fraser commented, "we will try to support Eskom and fill the shortfall from short-term contracts.'