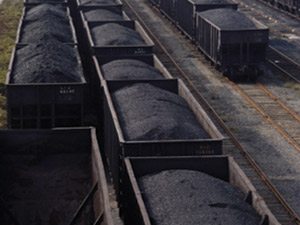 [miningmx.com] – Grindrod would complete the Phase 1 expansion of the Richards Bay Terminal (RBT) by the first quarter of 2016 at a cost of R125m according to CEO Alan Olivier presenting the group's interim results for the six months to end-June in Sandton today.
The RBT is a JV between Grindrod's Navitrade (which owns 49.9%) and RBT Resources (50.1%) and plans are to develop a fully mechanised coal export terminal at Richards Bay.
The eventual throughput capacity is planned at 20 million tons (mt) annually and is intended to service BBBEE (broad-based black economic empowerment) mining companies – in particular junior miners. The terminal will be able to handle magnetite as well as coal.
The current Phase 1 expansion will take throughput capacity from 3.2mt/year to 4.5mt/year but Olivier cited current export volumes and coal prices expected over the next three to five years as challenges to further expansion along with the negotiation of handling tariffs acceptable to exporters.
He commented "the most critical thing is the support we are getting for the development of this facility from Transnet.'
But, on July 14, Transnet acting CEO Siyabonga Gama would not commit to a firm Transnet strategy regarding the future expansion of coal exports through Richards Bay for which it has several options.
Interviewed after presenting Transnet's results for the year to end-March Gama commented, "we remain in discussions with the Richards Bay Coal Terminal on maybe working with them on Phase Six and also with RBT Grindrod over how they plan to expand capacity at their terminal.
" We have not made a formal decision in terms of where we need to get to. We are engaging but, at the moment, it's a bit difficult to engage meaningfully because of what's happening. Maybe two years from now when things get better and clearer we can engage again.'
In November last year Transnet commercial GM Divyesh Kalan commented, " we believe the extra capacity to be provided of 4mt/year through the RBCT and the expansion of the RBT Grindrod Navitrade terminal is sufficient to meet the export requirement of new black entrants. Transnet has signed a memorandum of understanding with RBT Grindrod.'
Asked precisely what support Transnet was providing Olivier replied, "they have publicly and in discussions committed to supporting our development. They are negotiating with the miners to facilitate the movement of coal through our terminal.
" The plan which has been agreed with Transnet is to take it to 20mt/year although there is not a commitment to go to 20mt/year.
"The next phase will be to take it to 8mt/year which would be at relatively low cost. To go to 20mt/year means heavy capital expenditure and you would need very strong support for the throughput to get there which is not available today. "