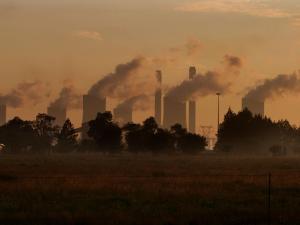 [miningmx.com] – Optimum Colliery's business rescue management team has started playing "hardball' with Eskom by suspending coal supplies to the Hendrina power station.
There should be no immediate threat of the power station running out of coal because of its strategic stockpiles. According to the latest Eskom statistics the average number of "coal stock days' at its power stations stood at 51 as of end-March.
But Optimum supplies 5.5 million tons of coal annually to Hendrina via a linked conveyor system. It is the most reliable source of coal for Hendrina and probably the cheapest. The power station will eventually have to truck coal in at much higher costs if it does not reach a new supply agreement with the colliery.
Optimum was put into business rescue by owners Glencore on August 4 after Eskom refused to re-negotiate its sales contract with Optimum and slapped a R2bn penalty claim on the company.
Glencore said Optimum had been supplying coal to Eskom for a number of years "at a cost significantly less than the cost of production" which it did not specify.
According to Piers Marsden – one of the joint business practitioners – Optimum's cash cost of production is between R400/t and R450/t and the colliery had been selling coal to Hendrina at around R150/t "before the levying of penalties".
He added the suspension of the "onerous' supply contract was necessary "if we are to have any prospect of rescuing Optimum Coal.'
The practitioners have offered Eskom an interim agreement to supply coal to Hendrina at Optimum's cash cost of production.
They commented, "We hope this interim agreement is a viable solution which will enable the parties to negotiate a long-term contract that will facilitate the sustainable supply of coal to Hendrina'
Marsden said there had been no response from Eskom as of Thursday evening.
Their action follows comments made on Wednesday by Glencore CEO Ivan Glasenberg that the situation at Optimum had to be resolved "well' because Eskom needs the big mining companies to invest in the new collieries that must be built to supply its power stations.
An Eskom spokesperson told Miningmx late on Thursday evening that, "we are currently looking into what legal recourse we have on this matter as we have an existing contract that will only expire in 2018.
"We have about 40 days of coal stockpiles at Hendrina and therefore the operations of the power station will not be affected in the short-term."