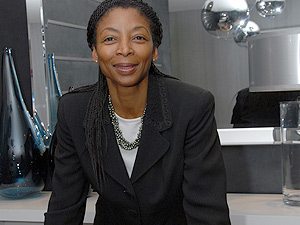 [miningmx.com] – Frankfurt-listed Ichor Coal has launched a full takeover bid for ASX-listed Universal Coal which operates the Kangala coal mine in South Africa where it also owns the New Clydesdale Colliery (NCC) .
Ichor had already built up a 29.9% stake in Universal and is now making a cash offer totalling A$56.6m (R538m) for the remainder of the company's shares at a price of A$0.16 which is a premium of 45.5% over Universal's ASX closing price of $A0.11 on August 20.
Ichor is headed up by CEO Nonkululeko Nyambezi-Heita – previously CEO of Arcelor Mittal South Africa – and this is the second acquisition by Ichor since she joined the company early last year.
Nyambezi-Heita told Miningmx on July 2 that Ichor's strategic goal was to grow output to between 15 million tons/annum (mtpa) and 20mtpa and she viewed the current depressed coal market as a good time to buy assets.
She commented, "we want to be the buyer when times are difficult and now is a good time to go shopping.'
Ichor intends raising the A$56.6m needed for the acquisition of Universal through a rights issue which will be fully underwritten.
Ichor's first acquisition was of the Vlakvarkfontein and Penumbra collieries from ASX-listed Continental Coal for R128m in June.
According to an Ichor statement Universal is a "highly illiquid stock which has not paid a dividend since its listing on the ASX' and the offer allows shareholders to cash in at an attractive premium.
Ichor added Universal had been hit by the drop in seaborne coal prices over the past year as well as by "a worsening in investor sentiment for South African resources companies by global investors.'
Ichor said it "continued to believe in the fundamentals of the South African thermal coal market and anticipates a recovery in the global seaborne market in the medium to long-term."