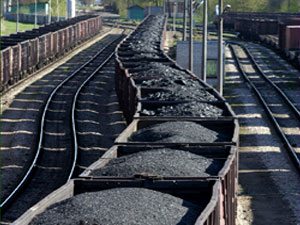 [miningmx.com] – A STRIKE in South Africa's coal industry was brought to a close today nine days in after the country's largest mining union, the National Union of Mineworkers (NUM) agreed terms with employers.
The Chamber of Mines, which represented Anglo Coal, Delmas, Exxaro Resources, Kangra, Koornfontein, Msobo and Glencore, said a two-year deal had been agreed and that miners were expected to return to work no later than October 14 (Wednesday).
"Given that the industry is facing subdued demand and both price and cost pressures, the agreement reached is at the limit of what is affordable," said Motsamai Motlhamme, head of employment relations of the Chamber of Mines.
"After months of negotiations, we have reached a settlement which represents a reasonably balanced outcome in the best interests of employees and the industry," Motlhamme added.
Both UASA and Solidarity indicated their members' acceptance of the offer tabled on September 14, said the chamber in a statement.
The terms of the wage agreement are that miners in the lower working categories will receive increases, staggered over a period of time, of between R750 and R1,000 per month in the first year and guaranteed increases of 7.5% in the second.
Most employees in the higher categories will receive increases of between 5.0% and 7.5% in both years, the chamber said.
Increases to the living out allowance and housing allowance vary from company-to-company. The wage agreement is effective from June.
The signs were positive earlier this week and a deal was expected to be signed last night, with industry sources saying the parties were edging towards a deal. Yet a deal did not materialise last night.
The offer contained in today's agreement was after the chamber made concessions to its last offer of a 5.5% to 8.5% wage lift for lowest paid workers.
Earlier in the day, the chamber said it had reached a three-year wage agreement with the National Union of Mineworkers (NUM) and UASA on behalf of Pan African Resources in which the gold firm's lowest paid employees will a receive R700/month increase each year.
Miners, artisans and officials would receive an increase of 6% on standard rate of pay in years 1, and 6% or CPI (whichever is the greatest) in the second and third year of the agreement. Lowest paid workers would also receive a R100/month increase in living-out allowance in the first year.
The agreement between the NUM and Pan African follows a three-year agreement signed on October 2 between the union and AngloGold Ashanti and Harmony as well as Solidarity and UASA, minority unions.