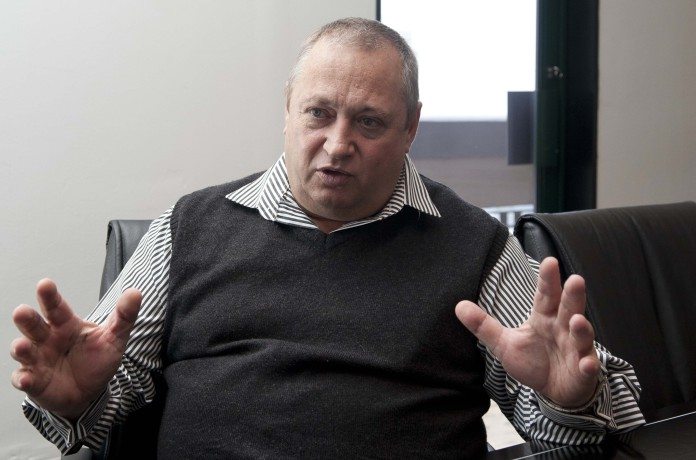 SIBANYE Gold has trained its sights on Resource Generation (Resgen), a Sydney- and Johannesburg-listed coal development company, as it seeks a partner to realise its independent power producer (IPP) ambitions.
Asked if the company had had contact with Sibanye Gold, Rob Lowe, Resgen's newly appointed CEO, said: "Can I be just quiet on that one?"
Resgen is currently in negotiations with a club of bankers, including the Industrial Development Corporation, the Public Investment Corporation, and Rand Merchant Bank to raise a minimum of $400m to pay for the proposed six million tonne/year (mtpy) Boikarabelo coal mining project in South Africa's Limpopo province.
Lowe said in December that he would consider adding the supply of coal from Boikarabelo to an IPP in South Africa that had been approved to generate about 245MW.
Asked to comment on speculation linking the two companies, James Wellsted, head of corporate affairs for Sibanye, said securing power from an IPP remained part of the group's strategy.
"We have looked and continue to asses a number of different coal opportunities which, if reaching an appropriate stage of engagement, will be announced as required by the JSE," he said.
Sibanye recently terminated takeover discussions with Waterberg Coal Company which is trying to finance the development of a domestic and export coal mining prospect called the Waterberg Coal Joint Venture, also in the Limpopo province.
Of Boikarabelo's production, a portion is export quality that is to be sold through Noble Group, a shareholder, which has an offtake agreement.
However, Boikarabelo could be expanded to produce over 20mtpa in its second phase based on studies by the company's previous management. Probable reserves at Boikarabelo have been estimated at 744.8 mt of coal on 35% of the tenements under the company's control.
Access to export quality coals is not a deterrent to Sibanye.
In an interview with Miningmx in February, Sibanye Gold CEO, Neal Froneman, said the economics of building domestic grade coal was improved if export quality coal could be added to the mix.
"It's a clear part of our strategy that we make an impact on our energy costs through coal-fired IPP projects. But you don't just build one mine," said Froneman. "You have to have a multi-product approach."
"There are a number of opportunities and some of them are not so obvious.
"We can't give any details right now but we have a five year horizon to acquire the right IPP project and build a power station. We see this as a medium- to long-term initiative," he said.
Lowe, who was previously CEO of Altius Investment Group, a shareholder in Resgen, assisted in conducting a management coup in which Resgen MD, Paul Jury, was forced to resign from the company along with his board. Lowe is now seeking to resolve the funding shortfall for Boikarabelo.