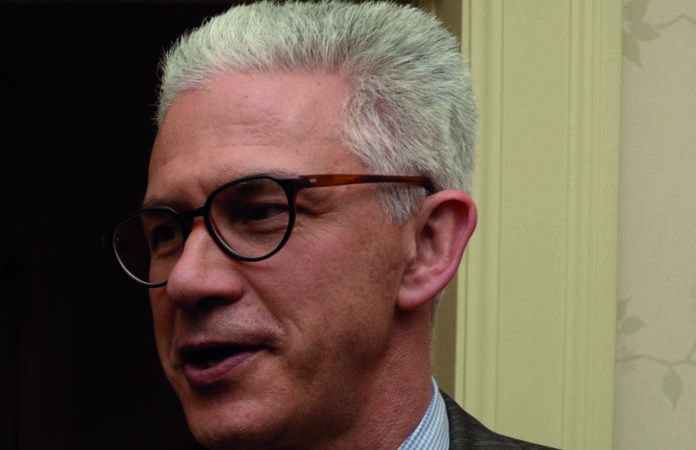 THERE has been no shortage of challenge and controversy in the African mining industry in 2015. A few have viewed it as a unique buying opportunity while most have struggled to keep the lights on – in many cases literally.
Commodity prices continued to slide for the fourth year running challenging even the most seasoned miners, though some have been spared to a degree by similar downturns in exchange rates relative to the US dollar. Many have taken steps to improve their balance sheets by attempting to sell assets, cut or eliminate dividends, and reduce operating costs drastically.
In South Africa, away from the rock face, 2015 saw the Department of Mineral Resources and the Chamber of Mines jointly approach the courts to seek clarity on the application of the 'once empowered, always empowered' principle, and the unexpected replacement of Minister Ngoako Ramatlhodi with Mosebenzi Zwane, just as he appeared to many to be bridging the gap between the industry, labour and government. Adding to those challenges were access to reliable power due to load shedding and continued labour volatility.
There have been notable exceptions.
Neal Froneman of Sibanye Gold stands out for his bold moves to acquire Rustenburg Mines and Aquarius Platinum, together with Sibanye's entrance into the coal sector and his impressive diversification strategy.
The news outside of South Africa was not entirely gloomy. One example is Zijin Mining's recent $412m investment in the Kamoa copper project in the DRC, which signals that the China's thirst for African resources has not yet been quenched.
At Fasken Martineau, we have seen many cycles come and go over the past 150 years. While it's bleak at present with seemingly no end in sight, past experience indicates that when this becomes the perceived wisdom, change is around the corner. Our Global Mining Group has been focused on M&A, financings when available, innovative community deals, helping our clients secure power throughout Africa.
To quote investment guru Don Coxe: "The best investment opportunities come from an asset class where those who know it best, love it least, because they have been disappointed most." There has been no shortage of disappointment for mining investors in recent years, and hopefully those who know it best will shortly be rewarded for their perseverance.
John Turner is Head, Global Mining Group, Fasken Martineau.