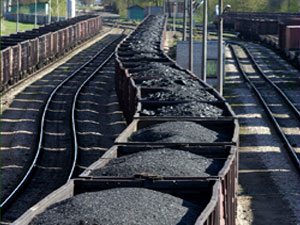 [miningmx.com] – ANGLO-Australian mining group Rio Tinto impaired its Mozambique coking coal assets by $470m taking total write-downs on the southern Africa properties to $3.5bn – only $400m less than the price paid for them in 2011.
The group said in the commentary to its full-year results published today that a total of $3.5bn in impairments had been recognised across all its operations. Rio Tinto posted a 10% improvement in full-year underlying earnings to $553m. It returned a 192 cents per share ordinary dividend, a 15% increase year-on-year.
The impairment of Rio Tinto Mozambique was "… following … the development plan, discount rate and associated country risk premium resulting in the recoverable value being below carrying value", the company said.
Rio Tinto bought into Mozambique's coking coal district in 2011 when it raised its initial $3.5bn bid for Riversdale Mining to $3.9bn in an effort to win over the last remaining shareholders who had been holding up the transaction.
By 2012, however, it announced a $3bn write-down partly owing to its failure to secure a permit to barge coal from the properties down Mozambique's Zambezi river. The quality of the coking coal was also questioned.
Jan du Plessis, Rio Tinto chairman, dubbed the write-downs as "unacceptable" at the time, and it resulted in the resignation of Doug Richtie, head of Rio Tinto's energy business as well as Tom Albanese, CEO of Rio Tinto.
Rio Tinto said in the past it hoped to produce 1 million tonnes (mt) of coal from the $500m Benga mine in its 2012 financial year, growing to 1.5mt in 2013. A second stage development would see output expanded to 6mt a year (mtpa) of coking coal and a further 4mtpa of thermal material from the mine.
At Zambeze, first production was targeted for 2015 with some 10mtpa of coking coal and 6mtpa of thermal coal forecast by 2018.
In its results commentary, Rio Tinto said production at Benga was "… higher than in 2012 as production as the mine continues to ramp up". It did not specify the actual production increase.
Rio Tinto spent $32m on its Mozambique coal assets in its 2013 financial year compared to $109m in the previous financial year. Total capital expenditure by its energy division in the 2013 financial year was $732m.
Rio Tinto made no mention of speculation that it was seeking to divest itself of the Mozambique mines and projects. According to reports, the group is frustrated by the slow rate of an infrastructure development strategy in the country.
There have been a spate of derailments on the recently refurbished 6.5mtpa Sena railway line that links the coal-rich Tete province with Beira, about 480km away.