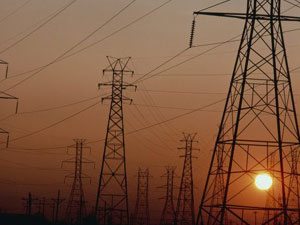 [miningmx.com] – LARGE electricity price increases over the past five years were necessary because tariffs had been below sustainable levels for too long, said National Planning commissioner, Anton Eberhard.
Addressing the Cape Town Press Club on Eskom's bid to raise electricity prices by 16% a year, Eberhard said price increases were justified if the power utility wanted to finance new generation capacity.
Eberhard is also professor at the University of Cape Town where he directs the Management Programme in Infrastructure Reform and Regulation at the Graduate School of Business.
"The current selling price for electricity is on average 61c per kilowatt-hour (kWH). In 2007, the average price for electricity was just under 20c/kWh. We have, therefore, seen a price increase by more than 300% in nominal terms over the past five years,' he said.
Understandably Eskom's recent application for a price increase has come under intense scrutiny, Eberhard said. Yet in 2007, electricity prices were still far below the long run marginal cost of electricity supply.
"Had electricity prices in the 1990s increased each year by the rate of inflation, we would have experienced a smooth and steady price path over the past two decades.'
According to Eberhard, Eskom did needed to make a profit, contrary to the views of economists such as former UCT professor Brian Kantor.
Presenting at the public hearings of the National Energy Regulator of South Africa (Nersa) last week, Kantor argued Eskom was demanding an unnecessarily high real return on the capital it has invested. According to him, Eskom's rate of return should be about 4% compared to the power utility's projected 8.7%. But Eberhard disagreed.
"All of Eskom's so-called profit stays in Eskom and is used for funding its capital expansion programme,' he said. "Eskom needs to earn a rate of return equal to its cost of capital. At a minimum this should cover the cost of its debt.'
Eskom's application for a price increase and Nersa's ultimate price determination were "meaningless', he said. Over the past six years, real prices were always different to those originally applied for by Eskom, or determined by Nersa.
"Take the 2007/08 period for example: the original Nersa determination was for 5.9%; Eskom then applied for a revision to 18.7%, but Nersa approved 14.2%.
Eskom then applied for another revision to 60% and Nersa eventually agreed to 27.5%. I can give similar examples for each of the other years.'
According to Eberhard, neither Eskom nor Nersa are able to forecast accurately Eskom's prices.
The current price determination for electricity in South Africa doesn't work, Eberhard said, and that Government should assist Nersa in crafting an acceptable price path over the medium term.
And what is an acceptable price path?
"It's when electricity prices are internationally competitive, while ensuring Eskom can cover its operational and maintenance costs," said Eberhard. "At the same time it must meet its cost of capital over the long term.'
Eberhard also argues for an independent power supply system and a market operator that facilitates the procurement of independent power producers (IPPs).
"We should also make sure Eskom power stations migrate to medium to long-term contracts at fixed prices. This will bring greater price and cost transparency and will impose better cost discipline in Eskom's financial management.'
The article has been corrected to show that Ebehard believes Eskom should earn a profit.