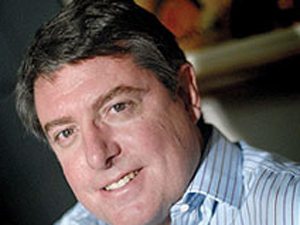 [miningmx.com] – COAL of Africa (CoAL) is to bring the curtain down on its Mooiplaats colliery in Mpumalanga province after racking up losses of just over R400m over the last two financial years.
The operation will be placed on care and maintenance with a Section 189 process due to kick off today. Some 548 people are employed at the colliery consisting of 290 employees and 258 contractors, CoAL said.
"This decision follows sustained and concerted attempts over the past two financial years to make the operation profitable and enable it to produce positive cash flows," the company said in a statement.
Mooiplaats recorded a loss of R167m in the 2012 financial year ended June 31 and was booking an average monthly loss of R20m in the current financial year. "This decision has not been taken lightly as CoAL recognises the importance of conserving jobs," said David Brown, chairman of CoAL.
The going has been tough for Mooiplaats since a one quarter decline in the thermal coal price to levels of around $81/t last year – a decline that not even the recent weakness in the rand could ameliorate.
The colliery also failed to ramp-up production which CoAL put down to poor operating performances and difficult geological conditions. It's situation was not helped much by a strike in September that lasted almost two months.
CoAL's run-of-mine (ROM) coal production in the March quarter fell to 911,563 tonnes from 1.15 million tonnes in the previous quarter. Export coal sales from the Matola terminal fell 34% to 271,069 tonnes.
The decline is partly related to Mooiplaats as well as the depletion of the Vuna colliery that supplied CoAL's Woestalleen washing facilities. CoAL said in the past it was considering running Woestalleen as a third party facility for other collieries.
In the meantime, CoAL faces having to pay a penalty to the Matola terminal where it has a take-or-pay arrangement on some 3 million tonnes/year of coal from Mooiplaats. It said it was "working to mitigate the take or pay exposure".
Restructuring at Mooiplaats would begin today and involve a two-month consultation period in which alternatives to placing the colliery on care and maintenance would be considered.
CoAL said it had about $67.4m in cash stemming from a transaction completed earlier this year in which it sold shares to Beijing Haohua Energy for $100m.