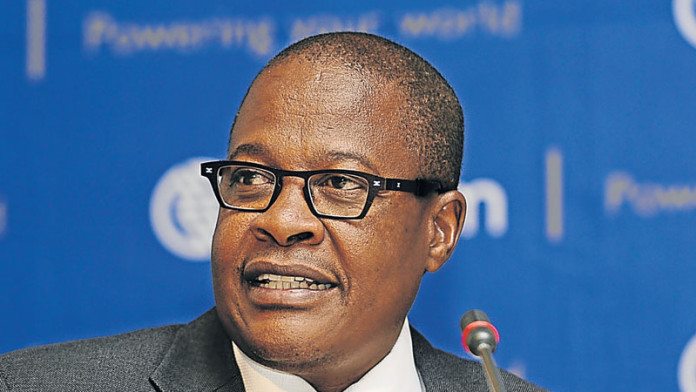 ESKOM plans to pursue the coal mines which benefited from state capital expenditure and the cost plus model, said Brian Molefe, CEO of the national power utility.
Molefe was part of a delegation from the Department of Public Enterprises that briefed the media on its budget vote for the 2016-17 in parliament.
"We are looking at old cost plus contracts to say which of the assets (he later acknowledged he was referring to the mines per se) belong to Eskom. Perhaps those assets could come on to Eskom's balance sheet."
Asked what Eskom plans to do with "the assets", Molefe said he first needed to determine if the mines do in fact belong to Eskom. "Once they are inside the kraal, we'll decide what to do with them, but we can't have assets running around which we've paid for."
Molefe also said that Eskom is no longer interested in the so-called cost plus mines. "We want to buy coal and not finance the mining activities. The companies must mine and then sell it to us."
The new contracts for supplying to coal will go out on tender and would be determined by the coal price. "In the past with the cost plus model there were hidden costs. We want things to be transparent going forward."
Tegeta coal mine
He also slammed media reports that suggested the new owners of Optimum Colliery, the Gupta family-owned Tegeta Exploration and Resources, would benefit unduly from providing coal to Eskom.
Earlier during the briefing public enterprises minister Lynne Brown made comments to the same effect, saying that the coal Tegeta provides to Eskom is well below the current R350 to R900 per tonne Eskom is paying for coal. "About 51% of the coal that Eskom buys come from four large companies. What I'd like to see is that we pay less for coal."
Brown added that there's been too much emphasis on the deal that Tegeta secured with Eskom. South African newspaper, The Sunday Times, earlier reported that the Gupta-owned colliery got a R4bn supply deal from Eskom.
"There's been a huge focus on the Tegeta Coal mine and I think we need to get a good sense of what we are speaking about before we start throwing about allegations. I want a balanced explanation."
Transnet
Later in the briefing, Transnet CEO, Siyabonga Gama, was asked to elaborate on whether Transnet plans to diversify away from the mining sector, given the meltdown in commodity prices.
"A number of mining houses said their capital expanse programmes are on hold, as it wasn't feasible to open new months. But Transnet continues to invest counter-cyclical," he said.
He said Transnet would diversify its activities into gas and oil and fast moving consumer goods. "Our reliance on mining will come down and we'll pursue a more diversified growth trajectory," Gama said.