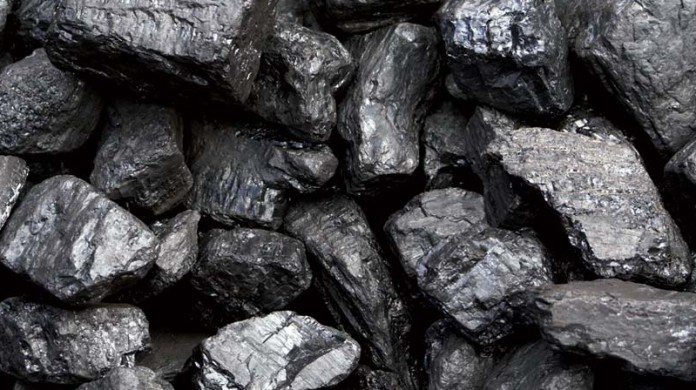 ANGLO American has hit back at claims by an Eskom executive that the price of coal it supplies to the utility's Tutuka power station was unacceptably high.
The UK-listed group said in a statement on the evening of July 5 that the true average price of coal it sells to Tutuka is more than half Eskom's alleged level.
Matshela Koko, group executive for generation at Eskom, said today at Eskom's full-year results presentation that it was being charged R1,600 per tonne for coal from Anglo's New Denmark, a 3.6 million tonne/year colliery near Standerton in Mpumalanga province.
Anglo said that between April 2015 and March 2016 – the period of Eskom's 2016 financial year that was under review today – it invoiced Eskom an average of R668/tonne.
"Anglo American notes media reports about the claimed cost of coal supplied to Eskom's Tutuka power station from Anglo American's New Denmark colliery," it said in a statement.
"We confirm that for the period in question (April 2015 – March 2016) we invoiced Eskom an average of R668 per tonne, in line with the contract, mine progress and agreed budget between Eskom and Anglo American," it added.
Koko said that the coal sales agreement from Anglo's New Denmark colliery would not be renewed – which is due to expire around 2029 – but the coal Anglo supplies Eskom from its Kriel power station, which is due to expire in 2019 is a shorter term target for Eskom. It, too, would not be renewed.
Koko struck a bullish chord: "It [New Denmark] is a cost plus mine, and we will deal with it the way we dealt with Arnot. We paid Anglo R1,600/t which is unacceptable; we will go to conventional suppliers and we will not apologise for it," he added.
Eskom refused to renew a 40-year contract with Exxaro Resources which had been supplying the Arnot power station from its Arnot mine at a cost of about R1,400/t, said Koko. Again, Exxaro has a different view of it. It said it supplied coal for about R769/t.
Koko added that attempts to source coal from Anglo American for its proposed 4,800MW Kusile power station had also "not been amicable" with the result that the power station's short-term coal requirements had been sourced from other miners.
"We have contracted for coal in short term which will give us enough time for us to explore other options. We know we have sufficient coal in the Highveld," he added.
These statements reflect a deterioration in the relationship between Anglo and Eskom. Anglo is currently attempting to sell its thermal coal mines in South Africa in a process over which Eskom has claimed it has the right to participate.
Koko said in an article published in Business Report, a South African newspaper, that Eskom "technically" owns part or all of the coal mines Anglo wanted to sell.
"Eskom technically owns part of, if not the majority of, operating assets and the mining infrastructure, while Anglo owns the mining rights and some of the surface rights," he wrote.
Companies will "… need to engage in order to effect radical transformation through the potential new owners," Koko added. He even suggested that Anglo ought to cede its mining rights to a state-owned mining company.
Mark Cutifani, Anglo American CEO, told Miningmx in an interview that Eskom had "a voice" in the sales process. "People know that in domestic coal the preference is for local ownership to be more than 50%," he said.
"Now in the end that's not at all a legislated requirement, but given that Eskom sits on the other side of the contracts, in the end, they are paying the money," he said. "So they do get to make a good part of the rules," he added.
For the 2016 financial year, Eskom produced a net profit of R4.62bn which compares to a slim profit of R200m for the previous period. As a result, cash generated by the business increased by about a third to R37.2bn year-on-year.